I'm a born couch potato if there ever was one. So, if I can do it, anyone can.
Everyone knows someone who's a member of the lucky few — those enviable folks who seem to have no trouble whatsoever being active, staying fit, and loving every part of that process. I was never one of those people, although it certainly wasn't for any lack of trying.
Countless New Year's Days found me promising myself that this year would be the year I finally got in shape and stayed that way, so I'm no stranger to failure. I've been on and off all sorts of ridiculous diets. I've tried all the hacks and shortcuts. I've committed to workout routines, stuck with them long enough to make some progress, and then fallen right off the wagon again for reasons I still don't entirely understand. Then one year — at 41 years old — I finally did it.
I made a New Year's resolution to get in shape and keep it going until it became a bona fide habit, and I actually succeeded. Years later, I'm still going strong. Better yet, I can finally say I've learned to love working out and see it as an indispensable part of my daily routine. And I'm someone who used to hate exercising, so if I can get here, I assure you anyone can. Here's how I finally turned things around and made a lasting habit out of fitness.
I reexamined my reasons for wanting to be fit in the first place.
I was in a terrible place with my life when I took my most recent stab at this whole fitness thing a few years ago. I've been clinically depressed since childhood, so I wasn't any stranger to the feelings that went along with all that. But I'd never been quite this low for this long before.
I was so depressed I could barely get out of bed and often couldn't even find the energy to bathe or brush my hair on a given day. I'd put on quite a bit of weight. I was well on my way to developing a severe alcohol problem, as well. I also knew that if I didn't do something soon, I was going to wind up exactly like so many of my older relatives before me — very sick at first and then dead before my time.
I hope your reasons for wanting to get in shape aren't quite that dire, but if they are, you already know it on some level. And if they're not? It's in your best interests to get on top of things before things get a lot worse. Fitness isn't just about looking good. (That's more of a cool bonus than anything else.) It's about taking care of your body so it doesn't hold you back in life or give out on you early, and it should be a priority to everyone for that reason.
The mindset shift you're after starts when you stop seeing fitness as a way to fit into a bunch of old clothes so you can tell yourself you're as hot as you were in high school. Instead, start seeing it as a way to live a life that doesn't find you feeling like hot, back-alley garbage every day. Only then will you truly be on the right track.
I got honest with myself about why my prior efforts didn't work.
Not taking my health seriously enough wasn't the only reason I'd had trouble staying the course with fitness in the past. I thought it wasn't possible to meet my goals unless I forced myself to become an entirely different person. I didn't yet realize that there are many different approaches to healthy eating, exercise, and all the rest of it. Some of them were much better fits for me than others.
For instance, I'm shy and introverted. I don't like being stared at or observed under the best of circumstances, so working out at a gym is a big deterrent for me. I do like being at home and working out in total privacy. So, I stopped forcing myself to work out in public because that's what I thought "serious" people did. Instead, I got some affordable home gym equipment I could picture myself using. I picked a time to use it when I knew I'd have the privacy I craved, and I worked out in my pajamas because that's what felt most natural for me.
The same goes for healthy eating. I can't stand protein shakes, gimmicky diet food, and all that specialty crap so many of my fit friends swore was necessary if I wanted to get in shape. I do like fresh fruits and vegetables, ice cold plain water, seafood, and whole grains — simple, real food that also happens to be healthy. So, I went ahead and picked the healthy foods I did like and flipped the bird to the ones I didn't. It made all the difference between looking forward to my meals and knowing it was just a matter of time before I went back to my old ways out of sheer misery.
At the end of the day, you are who you are. The idea here is to get in shape and create sustainable habits you can stick with. If the ones you settle on make you dread working out and eating healthy, that's not going to happen, so don't listen to anyone who tells you misery is a necessary part of the process. I'm walking, talking proof that it isn't.
I started small and scaled up when I was ready.
Picking out home exercise equipment with my husband was easy. So was daydreaming about how much better life would be once I finally got my depressed little butt back in shape again. But waking up on the first day of a new year, getting on our new stationary bike first thing, and spending a whole 20 minutes working out the way I promised myself I would? Not only was it hard, but it was so much harder than I thought it would be.
I did it, though. And then I got up the next day and did it again. Eventually, that 20 minutes wasn't so tough anymore, so I started sticking it out for 30 and eventually 45. I added difficulty and complexity to my sessions. When I was ready, I increased the length of my workouts even further, added strength training to my routine, and invested in additional equipment I wanted to try. Before I knew it, I had a new hobby and a very well-rounded exercise routine on my hands.
Today, I work out for 90 minutes every weekday immediately after waking up, and I combine many different types of exercise to make sure I get a whole-body workout, but it took me years to get here. I used to make the mistake of thinking I had to go from zero to sixty starting on day one, which is a sure recipe for failure. If you attempt that, you're going to hurt yourself. And if you don't hurt yourself, you'll burn yourself out extremely quickly and go back to thinking exercise isn't worth the effort.
Things were different this time because — for a change — I finally acknowledged the reality that getting in shape is hard work. So is creating any good habit and making it stick. Lasting fitness is also a lifestyle change — a journey — and like every journey, it starts by taking a single step. So, start by doing what you can. If that's five minutes of exercise, then do the five minutes and celebrate the fact that it's five minutes more than you did the day before. You'll be capable of more soon enough.
I looked for ways to make it fun for myself.
For most of my life, I thought of exercise as something that pretty much always sucks. I hated the way my lungs felt like they were going to explode after being forced to run laps in school and the way my muscles were so sore the next day. I didn't understand how anyone voluntarily did anything active, and I eventually concluded that they probably didn't.
Yes, you read that right. I genuinely thought people who claim to enjoy working out were lying to themselves and everyone else — that they were trying to put a positive spin on a necessary evil. Then I got a little perspective and learned otherwise. I found out that if you stay active enough for long enough, your lungs stop burning. You also stop waking up the next day in so much pain, you wish you were dead.
Eventually, you realize something primal inside you really enjoys the act of moving around. Daily activity starts feeling normal while sitting around all the time starts feeling weird. You stop minding those workouts so much. Then you start looking forward to them, and that's when the fun part of getting in shape can begin.
I realized that anything that gets me up and moving counts as exercise, including all the physical activities I used to love to do before becoming a writer who spends most of her waking hours on the computer. Nature walks are exercise. So are dancing, gardening, roller skating, housework, and countless other things.
If there are physical activities you love, choose those as your means of injecting some movement into your routine. If not, pick some you know you can at least tolerate. If you get bored, switch things up. If one option doesn't work for you, try another one. Keep trying things until you find something that fits. It's not always the thing you think it will be.
I stopped focusing so hard on weight.
Although it pains me to admit it now, wanting to look good and be thin used to be my only reason for caring about fitness in the first place, especially when I was younger. I was terrified of being considered fat and unattractive. Part of that had to do with hang-ups from my childhood. My mother was obese, and my father told me in plain English that her weight was part of why he didn't want to be with her anymore when they eventually went their separate ways.
That really stuck with me, as I'm sure you can imagine. As a result, I associated being overweight with being unloved, unwanted, and eventually left behind. Then life and my depression got bad enough that I wound up overweight anyway. And guess what. My husband didn't love me any less, and my clients still saw me as a godsend to their businesses. My friends still thought I was one of the most beautiful women they knew. I was still smart, kind, funny, and creative. And perhaps most importantly, I still loved myself.
I didn't feel well, though. Being overweight was tough on my joints and exacerbated a lot of my existing health issues. I wanted to feel better, and I wanted to be healthier. Sure, being thinner and happier with how I looked again sounded nice, but it wasn't my main goal. I was a lot more interested in getting stronger, building muscle, and feeling more energetic, so that's where I placed my focus.
At this point, I'm in the best shape of my life. And, yes, I did lose quite a bit of the weight I'd put on. I'm not as thin as I was before I got so unhealthy, but I'm a lot stronger and have more muscle mass. I can do things I could never have done before, and I have more energy than I ever thought possible. I also look great and feel terrific. This is easily the healthiest my relationship with my body has ever been, and I have exercise and balanced eating to thank for it.
Ultimately, turning fitness into a habit you can't imagine your life without is a lot like cultivating any other good habit. This is a lifestyle change we're talking about here, not a quick fix. Prioritize sustainability over the speed of your results, stay the course, and it won't be long before you're where you want to be.
Follow me to see more articles like this.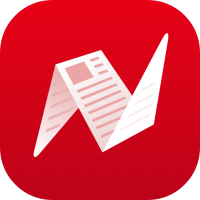 ...