A survey by McKinsey & Company in October 2020 showed how the pandemic has speeded up digital transformation by years. The survey shows that on a global level, digital transformation has speeded up by 3 years for consumers and by 7 years for businesses.
If you logically think about it, none of us were acquainted to online meeting solutions like Zoom before the pandemic. And now, it seems like these are a very important part of our life. Zoom and similar other solutions are now being used more than before, which shows the pace of digital transformation.
One of the areas where digital transformation has speeded up, is video consumption online. We are talking about watching videos on Netflix or YouTube, or any other video platform for that matter. This increase in video consumption can be seen from the fact that 2020 was a record year for Netflix as it added about 36 million subscribers in this year.
But what does this mean to us? As consumers or as businesses or as content creators? This article discusses the implications of increased online video consumption for all of these three and what technologies are going to be more relevant now.
What it Means for Consumers of Content?
Simply put, as content consumers, you now have more options!
It was a time when Netflix was the only go-to video streaming option online for movies and TV shows. Things have changed and alternatives like Amazon Prime Video, Hulu, Disney+, HBO Max have picked up. This can be seen from the fact that from Q1 2020 to Q1 2021, within a year, Netflix saw a drop in market share from 56% to 50%.
For other type of content, YouTube too will not remain the only option as content creators are now moving to their own sites or to niche platforms.
Having more options is great but do be mindful that it's going to cost you more as everyone will charge their own subscription fee.
What is Means for Content Creators?
Content creators too have more options! YouTube is still the best option if you need to reach a large audience but it's not the only option.
Content creators can create their own video websites now and we'll talk about this later in the article when we discuss various technologies available at your disposal. But here's a good example we can quote. Head on to this TV website created by Martha Stewart. It shows how content creators can easily go beyond YouTube and explore other channels to reach their audience and monetize their content.
What is Means for Businesses?
YouTube still remains a good platform to reach target audiences for marketing. Then again, it's not the only option that businesses have.
One thing your business can do is create a video site on your website to build better relationships with customers. Here's an example of how The Premier League places videos on its website to show highlights from its matches.
For businesses selling complex products, video is a great way to explain them to both prospects and customers. Videos rather than lengthy textual documentation can be sent to prospects. Similarly, after a sale is made, basic how-to videos can be used to explain various features to your customers. This helps save time for your customer service representatives. Here is an example of a documentation by Amazon Web Services (AWS), where users can choose to not read the text and watch the video (at the bottom of the page) instead.
Technologies That Are Relevant
What does all of this have to do with the pandemic. Well, just like Zoom which was less known before the pandemic and later turned out to be super useful. There are other video technologies out there that have a similar story. We will briefly discuss two of them, video platforms and live streaming solutions.
Video platforms are systems that allow you to upload videos and share them with your audience online. These solutions essentially allow you to create a YouTube-like site. But it's your site and your content on it. There are a range of online video platform providers that can allow you to create what Martha Stewart did, or the Premier League or even host videos like AWS.
Live streaming solutions are those that allow you to deliver videos online in real-time. These are the technologies that you need to carry out an event online or to conduct a webinar. Simple solutions allow you to record a show and share it to a large audience online. Complex ones can allow you to stream videos from drones covering an entire event, and share it out with people around the world.
The bottom-line, video use is growing and things are changing! Businesses and content creators can adopt to these technologies and make the most out of them. Or they can let competition catch up.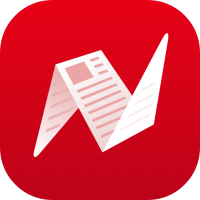 This is original content from NewsBreak's Creator Program. Join today to publish and share your own content.