Remember that it is a step-by-step process and you can not jump over some steps. At first, your videos are gonna suck. Like deriving, you should do it to learn it.
Niche
It is ok to have doubts about this at first and do some experiments. But before spending your time, think about these:
Find your interests and passions
Find the problem you are solving
Research your competitors
How much is it profitable?
Test your idea
Good VS like
It is better and easier to choose a topic that you have the required skills and knowledge of, but if you really don't like what is already your area of expertise then try a topic that you like but also consider the time needed for learning this topic. This is a tough choice and the most certain way is to just try.
Time
Getting enough followers to start monetizing your channel takes considerable time and different successful YouTubers have reported different numbers of months but as far as I know, if you are consistent, spending time, promoting, and delivering high-quality content, it takes at least six months to meet the requirements for monetization of your channel. (number of followers and watch time)
A lot of factors affect this and six months is just an estimation so that you don't get your hopes up. (It might take less than six months but it is uncommon)
Also, consider the time it takes to make videos and promote them. You should prepare material, record, create and edit videos.
Promotion
Consider the time you should spend promoting your channel on other platforms.
You should take advantage of other social media platforms for promoting your YouTube channel as much as possible. This strategy is game-changing.
Twitter, Instagram, Facebook, TikTok are some of the famous ones. Promoting your YouTube channel on these platforms is another detailed topic which I cover later.
Similar
After you chose your niche find similar channels which would be your competitors. Watch their videos. Pay attention to their strategies, the appearance of their channel, their video descriptions, how they promote their channel, different sections of their channel, and the title of their videos.
The choice of words for your title is vital and affects how many people see it.
Money & Equipment
Calculate all the money you need for software and hardware. You don't need to use professional stuff at first since you are experimenting and finding your way. Your phone is most probably enough for recording videos at first.
There are great free video-editing softwares like Lightworks. For background music refer to free websites like Uppbeat. For graphic design try Canva.
The free version of Lightworks offers a lot of features.
Canva is a graphic design platform, used to create social media graphics, presentations, posters, documents, and other visual content.
Uppbeat has a huge and diverse collection of music but there are other similar websites that you can search.
Audio
Bad audio really puts off the audience. You might not need some expensive recorder for good quality, but make sure the audio quality is good whatever you are going to use.
Confidence
When you are recording yourself, speak with confidence and energy as if you have been doing this for a long time. This increases the chance of people watching your whole video and subscribing to your channel.
Check out some successful Youtube channels in different genres and pay attention to how they speak. After recording yourself, watch your video to improve your speaking in front of the camera. You might need this a few times to improve it. Even if you are not gonna show your face in the video, your voice still reflects your energy and confidence.
If you are in the video then do not sit like a frog. Sit straight and with confidence or stand if you prefer. Also, do not sit or stand like a robot in front of the camera. Be natural.
Do Not Get Emotional
You might see someone is making good money from a YouTube channel and get excited with dreams of getting rich in less than a year. You must also check their background and how much time and effort they have spent.
Making good money on YouTube takes considerable time, patience, dedication, and consistency. The biggest reward is not money but being your own boss and freedom.
Audience
Before starting your YouTube channel, you must know or estimate who your audience is going to be. The type of your audience affects your content and promotion strategy.
Consistency
If you want to be optimized, efficient, and get results, you should post regularly based on a schedule.
You don't need to publish every day and most people don't but instead focus on quality. You can start with one video per week to see what happens and as you get more experience, increase the frequency to three videos per week. Your niche and content affect the required frequency, so some channels might need to publish more or less than three times per week.
Ask Yourself These
Why someone should watch your videos?
Do you want to become a YouTuber and make money from it?
Is your channel for marketing and advertising purposes and you already have a business OR do you want to make it a source of money?
Is it later gonna be your main source of income?
What value your channel brings to the audience?
Video Editing
Some people get bored with video editing for their channel, so expect this. If you don't like video editing and can afford the costs, pay someone to do it.
Your niche, topic, content, and frequency affect how much video editing you should do.
Energy for the first step
It takes more time and energy at first, but it becomes better as you go ahead and gain more skills and experience. But it is not a piece of cake.
Best Posting Times
Read the following great article and consider that YouTube indexes your video and it takes time when you post your video. This article has considered this already. This topic needs its own article which I'm gonna write later, so follow to stay updated.
This link is useful for this matter:
The Best Days And Times To Post YouTube Videos
Thanks for reading. I write on money, having a healthy lifestyle, and business. You can follow and subscribe to stay updated.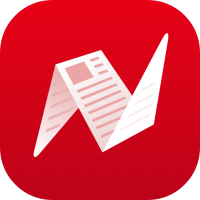 This is original content from NewsBreak's Creator Program. Join today to publish and share your own content.