Let's start with the definition of marketing by AMA (American Marketing Association):
Marketing is the activity, set of institutions, and processes for creating,
communicating, delivering, and exchanging offerings that have value for customers, clients, partners, and society at large.
The concept of the 4 Ps was introduced in 1960 by Professor Jerome McCarthy at Michigan State University.
Product
A Product can be anything that fulfills customers' needs. A product can be intangible like a service or idea.
A brand is a name, symbol, or design that differentiates a company's product from its competitors in a tangible or intangible way.
Product Positioning, Brand Preposition, or Selling Proposition includes benefits you offer through your product or service. A brand proposition would better include USP(unique selling proposition) which covers the benefits only offered by your brand. Following factors are suggested to create an effective brand proposition:
Keep in mind it is a promise you give to costumers
Easy to understand
Engaging
Relevant to the target audience
Consistent
Satisfying current and future needs
Create a strong emotional connection
Regarding product development, some companies engage in radical innovation which disrupts traditional practices like Apple and Google. on the other hand, incremental innovation" focuses on improving existing products rather than creating entirely new ones.
Costumer cocreation is a revolutionary and elegant idea used by an increasing number of firms thanks to the digital revolution. It includes leveraging the knowledge, skills, and resources of external contributors to make product development faster and more innovative. Customers can help companies with their new product development by contributing ideas and selecting ideas for possible new offerings.
sharing economy is an outcome of increased connectivity made possible by the digital revolution like smartphones and social media. Professor Aric Rindfleisch from the University of Illinois suggests the following definition:
sharing economy firms are technology-enabled platforms that provide users with temporary access to resources that may be crowdsourced.
Promotion
This aspect of marketing covers the methods of communication that a marketer uses to provide information about a company's products and is persuasive in nature. Some of the persuasion tactics are celebrity endorsements, humor, and scientific claims.
Advertising is a key concept here and is performed by companies to create a response. New brands may seek awareness while established brands may seek to change perceptions.
User-generated content (USG) means that customers create and distribute ideas about a product or the firm making it. The reasons for doing so can be social recognition, rewards, contests, or social engagement.
Placement
This aspect of the marketing mix focuses on making a product conveniently accessible to potential customers. For most products, placement involves the physical movement of a product from the manufacturer through a series of marketing channel intermediaries ending with the independent retailer.
Distribution is outsourced to a series of independent firms, like an importer, a wholesaler, and a retailer. The retailer is typically the final step in the distribution chain.
Online shopping is another result of the digital revolution. Today, many firms are supplementing or even bypassing physical retailers by making their products directly available at either an online retailer like Amazon.com or on their own website.
3D printing is replacing the entire distribution channel in some cases. Today, even large online retailers like Amazon.com have to physically ship products from the manufacturer to the customer. However, newly emerging tools such as 3D printers are now making it possible to eliminate the distributor, by allowing a firm to ship a digital design rather than a physical product.
Price
I suggest you this efficient explanation from Business Insider on three pricing strategies used by companies:
Thanks for reading. I write on money, having a healthy lifestyle, and business. You can follow and subscribe to stay updated.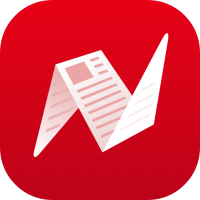 This is original content from NewsBreak's Creator Program. Join today to publish and share your own content.