How companies can accelerate product development without sacrificing creativity?
"Innovation happens everywhere, but there is simply more elsewhere than here."
The above quote is by two former Sun Microsystem executives. Companies can enhance their innovation activities by leveraging the knowledge, skills, and resources of external contributors. This is really the core idea behind a concept called "customer co-creation".
Let's explore how this idea should be applied and study some cases.
Communication and information dissemination have skyrocketed like never before due to the digital revolution.
Customer co-creation means that customers can help companies improve their new product development activities by contributing ideas and selecting ideas for possible new offerings.
Unilever is one of the world's largest manufacturers of consumer packaged goods and markets a variety of well-known brands such as Dove soap, Hellmann's Mayonnaise, and Lipton Tea. Unilever was established nearly 100 years ago and markets over 400 products.
Despite the success, Unilever actively seeks external ideas through its open innovation platform, which can be easily accessed from its website. This platform posts several challenges and advises anyone to contribute their ideas about how to solve these problems. While most of these challenges are rather technical in nature, anyone over the age of 17 is invited to submit their ideas. If your idea is selected and put into an actual product, Unilever will provide you with a share of the commercial proceeds.
Threadless is an elegant example. It's a Chicago-based clothing firm producing creative t-shirt designs. In 2007, It was voted as one of the most innovative companies in America by Inc. Magazine and has embraced co-creation from the very beginning. All of its t-shirt designs are created by and voted upon by its customers. I discuss this in more detail.
Lego has also applied this concept. You can check it out at:
Customer co-creation happens through web-based platforms and involves using digital tools for creating, submitting, and selecting ideas.
The first challenge is motivating customers to engage in this activity since they are busy and not willing to spend their time just giving ideas to some company. The second challenge is selection and rejection without risking the company's image and customer loyalty. Most of the ideas are not useful since they are individual, expensive, unrealistic, etc. We explore the solution to each of these challenges.
Research suggests that social recognition and financial reward are two main methods for motivating customers to engage in co-creation. Most firms that are successful in this process typically employ both types of rewards. Usually, these rewards go to customers whose contributions have been selected. Companies like Threadless and Lego have applied this method.
To overcome the second challenge, selection and rejection can happen by the community and through voting. This way the company is not responsible for the rejections. Companies like Threadless and Lego have applied this method.
Based on the research conducted by Aric Rindfleisch, Professor of Marketing at the University of Illinois, there are four types of costumer-cocreation:
I recreated in Word the same matrix that he has proposed. The idea and the words of the image are from him. Based on contribution and selection activities, the cocreation process can be one of the four categories in the image.
Deepa Chandrasekaran and Suman Basuroy published an article in 2018 in The Journal of Marketing. In their study, these researchers examined a specific type of co-creation that they call design crowdsourcing. They define this as the practice of seeking functional design solutions from the crowd. A good example of this type of co-creation is the website "crowdspring.com". This is an online platform that allows firms to post design needs for new products, such as the need for a new package design.
These researchers conducted both qualitative and quantitative studies that assess the impact of design crowdsourcing upon product performance. The results indicate that design crowdsourcing has a positive impact on the sales of new products that are low in customer appeal but have no effect on the sales of products that are high in customer appeal. They also found that firms are more likely to engage in design crowdsourcing for more technologically complex products.
Karina T. Liljedal and Micael Dahlen published an article in 2018 in The Journal of Marketing Communications. The results of their study suggest that firms should use customers to contribute ideas for products that are different from those currently offered, but to use customers to select ideas for products that are similar to the ones they currently offer.
Threadless sales started to decline around 2014. In an attempt to increase engagement, Threadless begun to give winning designs a percentage of royalties for each sale rather than a fixed cash prize like they did in the past and they also created a new feature called Artist shops that allows individuals to sell their designs directly to Threadless customers without having to enter a design contest.
Thanks for reading. I write on money, business, healthy lifestyle, and personal finance. You can follow to stay updated.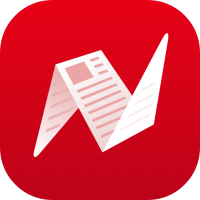 This is original content from NewsBreak's Creator Program. Join today to publish and share your own content.