A deeper look into the sharing economy and why it is about accessing not sharing.
Sharing means non-profitable social exchange like when you give a ride to your friend without charging him or her. On the other hand, sharing economy is actually about accessing a product or service provided by someone else for some specific time in exchange for money.
Good to know the other names given to sharing economy:
Desperate economy (out of humor and criticizing)
Collaborative consumption
Access-based economy
Access economy
One of the formal definitions of sharing economy that I have heard is:
Technology enabled platforms that provide users with temporary access to resources that may be crowdsourced.
There are 3 key components in this definition:
Sharing economy is inherently digital in nature.
Temporary access is granted rather than permanent ownership.
The resources that are accessed are often, but not always owned by a set of external individuals.
Three important aspects of sharing economy are:
1) Two-sided platform
In this business model, a firm acts as a mediator between a customer and a provider.
In contrast to a shared economy, a traditional firm usually only has to attract customers because they create their own products or services.
Shared economy firms have to market themselves not only to create demand but also to create supply.
2) Crowdsourced supply
Most sharing platforms (like Uber) crowdsource supply from a large group of outside individuals who are not employees. Since they're not employees, sharing platforms have limited control over these individuals. As a result, the quality of a sharing economy offering is usually less persistent and harder to control compared to a traditional firm.
For example, if you've used a ride-sharing platform such as Uber, you have probably had some really great drivers and also a few that are not so great. To deal with this challenge, sharing platforms have employed three different strategies:
Careful selection by conducting extensive background checks.
Training by giving providers a set of rules and procedures to follow.
A rating system that encourages customers to provide ratings for their providers and then eliminate providers that obtain lower ratings.
3) Access not ownership
The most commonly found feature across nearly all sharing platforms is providing customers with temporary access rather than permanent ownership. This feature has several important implications.
First of all, by providing temporary access, customers have the opportunity to try products and services they would not be able to or want to own. For example, the car-sharing platform Turo, allows individuals to try a wide range of luxury automobiles at a fraction of the cost of ownership.
Sharing economy scholars also suggest that brands that are accessed rather than owned are less central to our self-identity and create lower levels of brand attachment, Thus brands may be less important in the sharing economy than in the traditional economy. For example, Uber riders have no control over the brand of vehicle that picks them up, and usually seem to care more about the driver than they care about the car they're driving.
Good to know
eBay, launched in 1995 by computer programmer Pierre Omidyar, is the first online sharing economy platform. In the beginning, it was called AuctionWeb and part of a personal website. A broken laser pointer for $14.83 was one of the first sold items on the website. Amused, Omidyar contacted the buyer to ask if he understood that the laser pointer was broken and the buyer explained that he is a collector of broken laser pointers.
Thanks for reading. I write on money, healthy lifestyle, business, and personal finance. You can follow to stay updated.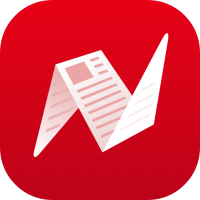 This is original content from NewsBreak's Creator Program. Join today to publish and share your own content.