Paypal, a digital payment platform, announced UK customers can buy, hold, and sell cryptocurrencies including Bitcoin, Ethereum, Litecoin, and Bitcoin Cash using a connected bank account or debit card.
Cuba will recognize and regulate cryptocurrencies. The central bank will set new rules to deal with the new situation. Crypto-related services with commercial purposes need the approval of the central bank.
Last week, Visa purchased a CrytoPunk NFT for $150000. There is confusion regarding the value of NFTs in the market. For example, Budweiser purchased Life of the Party NFT for $25000 in ETH. It is now Budweiser's profile picture on Twitter. Budweiser also registered "Beer.eth" domain for $96000 in ETH for its future decentralized website.
The mayor of Cool Valley, a small town in Missouri, U.S., wants to give the residents $1000 in BTC with the requirement of holding the amount in the hope of a price increase that would benefit everyone.
In SEC filings, Morgan Stanley has just reported owning a large amount of Grayscale Bitcoin across multiple portfolios. The largest of these appears to be 928,051 shares held by Morgan's Insight Fund.
MicroStrategy, a business intelligence company, made another big purchase of Bitcoin, worth nearly $200 million bringing its total holdings to nearly 109,000 Bitcoins.
According to police reports, a scammer in Turkey with the online pseudonym "Turgut V" has stolen $119 million from 1500 investors with the promise of huge returns from mining operations.
Substack has started accepting Bitcoin both on-chain and through Lightning Network using OpenNode, a payment processor, for some selected publications including Willy Woo's newsletter, The Bitcoin Forecast, and The Held Report by Dan Held. But they have noted that this is just the beginning.
Thanks for reading. I write on money, healthy lifestyle, and business. You can follow to stay updated.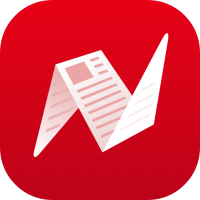 This is original content from NewsBreak's Creator Program. Join today to publish and share your own content.