Not confusing anymore.
Ethereum is an extremely popular platform for developing decentralized apps. It uses Ether, one of the top cryptocurrencies around, as its currency. But getting your hands on some Ether can get a bit confusing if you're just starting out.
Buying Ether can be broken down into 3 simple steps:
Get a wallet
Locate your Ethereum address
Find an exchange
Depending on the number of coins you're planning to buy, you can choose between either a hardware wallet or a software wallet. If you're buying a small amount of crypto, then a free software wallet that can be downloaded to your mobile phone or computer will do. I use Coinbase Wallet which I find trustable, transparent, and satisfying. There are other famous crypto wallets too, so do your research and compare them.
If, on the other hand, you're planning on accumulating larger amounts, it's safer to store it on a dedicated device known as a hardware wallet. I don't have a hardware wallet but my recommendation for a hardware wallet would be the Ledger or Trezor.
Once you've set up your wallet, make sure to find your Ethereum address, which will be used whenever you want to send Ether to your wallet. It's a long string of letters and numbers that starts with "0x".
Finally, it's time to find a place to buy Ether. I recommend you buy your Ether on an online exchange and not from an individual. Exchanges can be divided into two categories — Brokers and trading platforms.
Brokers sell you cryptocurrency directly through a fast and easy process but with higher fees. However, you can use a trading platform, which connects you with sellers anonymously, allows for more trading options, and has lower fees. Coinbase and Binance are the most famous ones. Do your research precisely. You can try both and then transfer your coins to the chosen one.
Do not spend a lot of money at first especially if this is your first crypto experience. Pay attention to their latest rules, guidelines, fees. Coinbase seems more transparent and trustable to me but it has its own disadvantages. Binance has lower fees and supports more coins compared to Coinbase. When you are gathering information on the web, make sure it is updated.
Note that Coinbase offers a trading platform (Coinbase.com) and a wallet which are different. To use the Coinbase platform you can go to its website or download its app. Using its app is faster since you can access it on your phone. Coinbase platform stores your crypto for you but it is extremely recommended to not store your cryptocurrencies on your trading platform. To use Coinbase wallet, you must download its app.
Keep in mind that while some exchanges will store coins for you on their site, you'll want to make sure to withdraw them to your own wallet by sending them to your personal Ethereum address. This way you keep full control of your Ether and it is safer.
Thanks for reading. I write on money, healthy lifestyle, business, and personal finance. You can follow to increase your knowledge.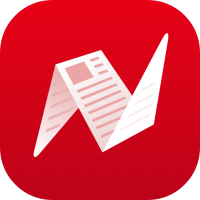 This is original content from NewsBreak's Creator Program. Join today to publish and share your own content.