Creativity brings disruption. Disruption brings opportunity.
1. Fall forward
I heard from Denzel Washington that if you fall forward instead of backward, you can see what you are gonna hit. Fall forward towards success.
Many of life's failures are people who did not realize how close they were to success when they gave up. (Thomas Edison)
2. know the Game
Identify the entry points of your market and develop a strategy.
Identify your global and local competitors accordingly
Get information about your competitors as much as possible. Learn the story behind their success and failures. Learn what they have and not have tried. Get the opinions of their customers.
Evaluate risks, challenges, and opportunities
Have an exit plan
3. Be Different
Innovation is better than replication.
Your difference from others is your strongest marketing tool.
Tell your audience the benefits not the features of your product or service.
4. Know Your Business
I heard in a video from a successful businessman that even if somebody wakes him up in the middle of the night, he can explain his business in detail. Be sure of the quality in different locations of your company.
5. Shape the Life
Steve Jobs said don't accept the world the way it is. He said you can poke life and something will pop out.
6. Sawubona
Sawubona is a Zulu greeting that means I see you — I'm with you — I hear you. See and hear your employees and customers.
One unsatisfied customer can cost you millions or even billions of dollars especially in this digital age. A must-know example is The music video United Breaks Guitars which was made by an unsatisfied customer who is a musician. The video also hit the news.
7. The First Principle Thinking
First principle thinking means questioning already known assumptions which may lead to creating new knowledge and solutions. Think out of the box. Don't trust in the absolute correctness and efficiency of even fundamentals.
8. Simply Ask
Ask for favors or advice from successful people you admire. No matter who he is. Don't be afraid of being let down.
Ask the opinions of your customers and employees.
9. Enrolment
Not only do you have to educate yourself, but also your employees and customers. Education can't be done to people; it can be done with them.
10. Stay Fresh
Don't loos momentum after reaching success. Keep innovating. Adopt new changes. Be ready for disruption and competition. Elon Musk didn't stop growing after his first success. He kept hitting new targets.
11. Smile (last but not least)
Thanks for reading. I write on money mindset, healthy lifestyle, personal finance, and business. You can follow to stay updated and increase your knowledge.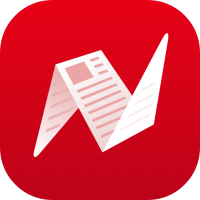 This is original content from NewsBreak's Creator Program. Join today to publish and share your own content.