If you come into touch with the coronavirus, you will not get severely ill or die as a result of receiving the vaccine. This is an apparent and major health advantage of getting the vaccination.
Simply said, it is incredible. People who are vaccinated may enjoy substantial benefits in their mental health, according to a new study released on Wednesday.
Researchers followed up on individuals who got their first dose of any coronavirus vaccination between December 2020 and March 2021, according to the findings of the study, which was published in the journal PLoS One.
People who had gotten a vaccination were less likely than those who had not been vaccinated to exhibit symptoms of moderate or severe depression than those who had not been vaccinated, even those who planned to but had not been able to do so at the time of the study.
In addition, because mental health is just as essential as physical health, this is another reason for everyone eligible to be vaccinated.
What the epidemic has done to people's mental health is described in detail below:
National surveys conducted at different times during the pandemic's first 18 months have shown alarming rises in mental health problems, which have often coincided with spikes in the number of reported cases of the disease.
When asked about their mental health or drug addiction problems in the summer of 2020, about 4 in 10 American people said that they were dealing with these issues. Before the pandemic, about one in every ten adults had the disease.
A national catastrophe, according to experts, has been developing since the outbreak of COVID started, adding to the chronic stress of millions of Americans who were already disadvantaged before the outbreak.
As was the case before the pandemic, adults in poor general health (which can include both physical and mental health) continue to report higher rates of anxiety and/or depression than adults in good general health, according to an alert issued by the nonprofit Kaiser Family Foundation earlier this year.
Reasons why vaccination may be advantageous:
In addition to massive job losses and loneliness, many other factors are contributing to the increase in mental health problems during the epidemic.
The current research cannot pinpoint precisely why individuals who roll up their sleeves seem to enjoy a mental health boost, but its authors believe it is most likely a mix of variables that are involved.
In certain cases, those who have been vaccinated may be less concerned about contracting the disease. According to the experts, they may become more socially engaged or may check out new job prospects. People's mental health has been shown in previous studies to be significantly impacted by the epidemic, which is one of the reasons medical organizations have fought so hard to get children back into school this fall, for example.
Although the new results are encouraging, they do not prove that immunization is a panacea or that encouraging more people to become involved would give millions of Americans the mental health care they need. Researchers note that their results should be interpreted as "short-term direct consequences of receiving a first vaccination dose," rather than anything more complicated.
The researchers do acknowledge that the overall mental health benefit of vaccination may be greater than the study's ability to detect since it may extend to individuals who have not been vaccinated. The authors argue that even those who are not vaccinated themselves may experience less anxiety and concern about their loved ones being sick or dying, and they may profit from the social and economic possibilities made possible by universal vaccination.
As a result, it has been shown once again that vaccination is not only beneficial to your personal health but also has the potential to improve health outcomes for the whole population.
COVID-19 is a new technology that experts are currently learning. Scientists continue to learn more about the virus, and the material in this article reflects what was known or accessible at the time of publishing. Please refer to the Centers for Disease Control and Prevention for the most up-to-date advice on this subject matter.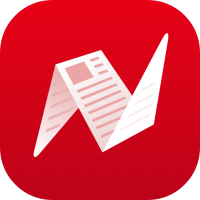 This is original content from NewsBreak's Creator Program. Join today to publish and share your own content.