The new school year is fast approaching. Nine of the 20 largest school districts in the United States have made masks optional, while nine others have made them mandatory.
A few weeks remain until schools are scheduled to begin, and two districts are still uncertain.
Back-to-school is not as simple as parents would have thought. There are different regulations for inside and outside, and vaccinations are only accessible to students older than 12. As for today's school rules, they make it plain that, even after the school year begins, they will continue to alter them according to local public health situations as they arise.
Now, masks are needed in New York City, Los Angeles, and Chicago.
A tweet from the Chicago Public Schools said "masks will be worn by all students and staff." On August 30, courses will resume in person. As much as feasible, schools will maintain a physical distance of three feet, according to the statement.
Masks will also be required in public school systems in Philadelphia, Fairfax County, Virginia, Hawaii's Public Schools and Prince George's County, Maryland.
Currently, masks are mandatory in Charlotte-Mecklenburg County and Wake County. An executive order issued by Gov. Roy Cooper mandating the use of facemasks in schools is due to expire on July 31. It's unclear if the order will be renewed on a state level, or if the choice will be left to the districts after that.
The majority of districts that have made masks optional in schools are in Florida and Texas.
A mask is now optional in Miami-Dade County in Florida as well as Hillsborough County and the Palm Beach, Palm Beach and Duval Counties. At its next school board meeting on July 27, Broward County will vote on its policy.
Over the previous week, Florida has led the country in daily new cases and Texas is third. An examination by CNN of Johns Hopkins University data reveals that Florida and Texas have reported more than 45,000 new cases in the last week.
He said he would sue the federal government or any local district that tried to make masks required in Florida.
DeSantis: "There's been talk of folks advocating at the federal level that kids wear masks." "In Florida, we don't do that, okay? We need our children to be able to take deep breaths. Children must be able to be children."
In Gwinnett County, the largest school system in Georgia, and in Montgomery County, Maryland, masks are not required for students. Earlier this month, Maryland Gov. Larry Hogan lifted his statewide face-covering law.
This is the first time that Clark County has enforced masks for its summer school program. Clark County is the fifth-largest school system in the nation.
On Friday, a district spokeswoman told CNN: "We're still evaluating rules with local health officials for the new school year, which begins August 9."
In its guidelines, the district did not say when it would be revised.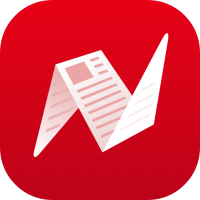 This is original content from NewsBreak's Creator Program. Join today to publish and share your own content.