In 1960s Australia, thousands of babies were dying each year and doctors couldn't figure out why.
They later realized it was because of Rhesus disease. When a woman has Rh-negative blood and the baby in her womb has Rh-positive, her body's immune system often attacks the baby like it's a foreign invader. It can result in brain damage and often, death and miscarriage.
It was around this time that a 14-year-old James Harrison underwent emergency surgery to save his life. His entire chest was opened up and one of his lungs was removed. He received 13 blood transfusions, 2 gallons of blood (adult humans only have 1.2–1.5 gallons of blood in their body at a given time, pregnant women have an additional 30–50%).
He discovers his golden arm
He spent three full months in the hospital. And while there, doctors discovered Harrison was very special. He had one of the rarest types of blood in the world, one which held a secret to the Rhesus disease.
His blood produced Rh (D) immune globulin, also called anti-D. It protects a baby from being attacked by the mother's immune system. And even further, his body produced an unusually high quantity of the antibody.
Harrison knew that he would have died had he not gotten blood donations. He understood the gravity of this gift, even as a teenager. So from that day forward, he vowed to give his valuable blood and help women in need. Every week, for more than sixty years, he's shown up at his local blood clinic to donate.
Of note, you can't actually replace your red blood cells fast enough to give blood every week for years on end. Replenishing red blood cells takes 2–3 weeks. So nurses would spin his blood, extracting just the plasma (which has the antibodies), and return the blood to his body.
Then, his plasma was taken to a compounding facility where they created treatments for mothers that were distributed around the world.
He donated his blood until age 81, which is the age limit for donating in Australia. Each donation saved as many as 2000 lives. It's estimated he saved more than two million babies throughout the duration of his life.
Understanding the context
It's important to remember that the people he saved were
This isn't just statistics and numbers on a page. They included aspiring mothers and fathers, who had hopes and dreams of parenthood and all of the exciting things that go along with it.
The fun pregnancy announcements were eventually met with the devastation of a stillborn child. A child's life went unlived and parents faced the pain of what could have been. These experiences traumatized many would-be parents.
Because Harrison chose to spend his time giving blood, with nothing to gain, he was able to fundamentally changed lives. Not to sound cynical, but it makes me wonder how different the world would be if the rest of us could be even a fraction as generous as him.
Karma was good to Harrison: his own grandchild would eventually be saved by his donations.
He has also been able to meet many of the adult children who were saved by his blood. In Australia, he is referred to as "the man with the golden arm" and has made history, landing in the Guinness Book of World Records for most blood donations:
On a personal note, I nearly bled to death in my early 20s from a ruptured artery near my stomach. If I hadn't gotten blood transfusions, I wouldn't be here today. Please give blood when you can. It's very important, and good karma.
Many clinics will even compensate you for doing it. You never know, many of you might be carrying a secret that could save many lives.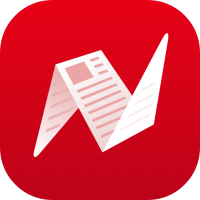 This is original content from NewsBreak's Creator Program. Join today to publish and share your own content.