My friend had just returned from his first warzone. Both of us were curious as to how it would change him. Strangely, he said the first thing that annoyed him was people complaining about their cell phone bills.
I suppose it changes one's perspective after seeing people blown up and then turning around, seeing people red in the face, yelling, "You said it was $59.99 and you charged me $64.99!"
This article started with me intending to write about one incident, but as is often the case, I discovered a tomb of problems— to the point that it's comical.
Canadians are famous for being nice
But don't ask them about Bell Canada. There's a strange sense of schadenfreude (pleasure in another's pain) in seeing people tear down a mobile provider you'll never have to deal with. And to be fair, a cell phone company is a bit like a tax collector: they'll always be "the bad guy" no matter how hard they try.
Bell Canada tried a bit too hard. They were hit with a $1.25 million fine after officials discovered they were encouraging employees to write positive reviews.
Bell Canada's mobile app reviews read, "Amazing! Perfect company! I am so grateful for such brilliance." Or, "Hands down the best provider in the world." It's eye-roll material.
At my last company, they didn't tell us to write positive reviews, but there was certainly soft pressure, with mass emails saying, "If you love working here, feel free to write about it on Glassdoor!"
Notably, there were no emails encouraging us to post our concerns too. I know for a fact that our HR executive's performance and bonuses were tied to the company's reputation. I know, even more for a fact, these directors were the ones writing many of the positive reviews. This is what happened at Bell Canada.
My pet theory is that if the company is replying to every bad Glassdoor review, there are likely shenanigans going on under the surface. Spotting fake reviews is my official "sh#tty superpower" but it really just stems from being a writer and editor.
Here's the trick. Employees who write multiple reviews are usually smart enough not to repeat the same things in every review. But you can usually spot repetitious formatting, use of commas, subtle grammar mistakes, sentence length.
Humans groan and sparks fly out when they try not to repeat their behavior.
They juke their customers on pricing
It's a known thing that Bell Canada will lie to their customers about pricing. You'll see one price on the website, and then when you get charged, sales reps will say the price on the site hadn't been "updated yet".
There are repeated claims of people calling to cancel their service and the rep forgetting to "push the right button". It reminds me of the crazy excuses ER doctors hear about objects getting stuck in special places in patients' bodies, "I tripped and fell and it got stuck in my behind." I hate it when that happens.
Bell Canada's actual customer reviews are a different story.
The Better Business Bureau:
They also got caught checking people's credit without asking them. One employee said their managers said not to say anything to the customers because it was "implied" that it would happen. The problem is that "hard" credit checks (checks by companies) can hurt your credit score. One man was given a $21,000 award for an invasion of privacy that dinged his score. But had to drag the company kicking and screaming to write the check.
Even worse, Bell provides internet too and is one of the only providers in many regions. It's like swiping on Tinder and only your bad exes are available. Netflix refers to Canada as the "Third World" of broadband internet because that's where most of their complaints come from.
I could see the frustration when people in actual third-world countries get better internet. Installing internet service takes a lot of infrastructure and resources. But Canada certainly has the money.
Why is it so bad?
In short: lobbying. This recent picture surfaced of Bell Canada's CEO having beers with the head of "Canadian Radio-television and Telecommunications Commission". I'm sure this has nothing to do with the internet situation (sarcasm).
It's amazing how "wired" we've all become and how much hell we raise when we can't connect.
I remember back in the dial-up modem days when I played the very first online computer games (Warcraft II, Diablo, Starcraft) when the phone would ring and I'd scream across the house, "Please don't answer it! It'll disconnect me!"
Even worse, the dial-up auto-disconnected every three hours. So I often had to plan my gaming sessions or reconnect to the internet to reset the timer. My how spoiled we've all become, myself included.
So the takeaway here is: if you hate your cell provider, just be thankful it isn't Bell Canada.
And as a quick tip, if you ever find yourself staring at a huge overage on your bill and it's your fault, stay humble. For example, if you were traveling abroad and forgot to add international roaming, ask for a "one-time credit". These reps get treated like hell all day. Start with kindness before you use fire.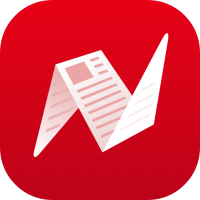 This is original content from NewsBreak's Creator Program. Join today to publish and share your own content.