Most will face at least one major betrayal and many smaller transgressions in their life. Those who keep bad people around will face many more.
You have a lot to gain by quickly reading someone's true personality. Trust, money, time, hardship, and happiness are directly affected by the company you keep. Here are four signs to watch out for.
The incredible test result
UCLA physics professor, Richard Muller, gave his granddaughter the well-known marshmallow test and got a very unusual result. The test stems from a Stanford experiment where they offer young children two options:
Eat one marshmallow now.
Wait ten minutes and eat two marshmallows.
Those who waited for two marshmallows were usually far more successful later in life. They demonstrated an all-important ability to delay gratification.
Dr. Muller gave his granddaughter these options. She waited ten minutes, patiently tapping her feet.
When the time was up, she got both marshmallows. But then, she turned to her grandfather and said, "Would you like one, Grandpa?"
Not only did his daughter show the potential to succeed through restraint, but she also showed an inherent generosity. It's a critically valuable trait in friends.
Generosity is correlated to kindness and trustworthiness. And no, I don't mean a billionaire who donates a thousand bucks to charity for a tax deduction. I'm talking true generosity, giving their time, energy, or money, in a meaningful way when they didn't have to.
Generosity suggests someone has high levels of oxytocin, a literal chemical sign they are a loving person.
Watch out for signs of stinginess and people who won't even do the smallest favors unless it benefits them, the type who snatch all the samples at a store or event.
As an aside, I gave my dog the marshmallow test. He failed miserably. But he's still a good boy.
The cycle of family problems
There's a condition called Daughter from California Syndrome which occurs when a dying patient suddenly gets a visit from a long-lost relative. They arrive and act shocked at the patient's declined health, despite the patient having been dying for months. They begin making crazy demands of staff and blaming them — despite having seen this relative in a decade.
Their vitriol is often a reflection of their own guilt and personality flaws. Unsurprisingly, these new visitors frequently try to insert themselves into the will of this dying patient.
I've long trodden very carefully with people who have bad relationships with immediate family. There are surely exceptions, those who left bad situations and are great people. But often — like a bunch of gaps on a resume — it's a sign something is off. A Harvard study proved that quality peers and family relationships are strongly correlated to good emotional health, longevity, and brain function.
Human resources and lawyers have long known that the most accurate predictor of future behavior is past behavior. Those with a history of clashing with loved ones are likely to clash with you. Some people are programmed for drama.
Watching the clock
My dad worked long hours in one of the more stressful jobs one can have, being in military leadership during a time of war. Yet when he was home from deployments, he did a good job of showing up to help me with homework and attend swim meets.
I often took my parents for granted. It wasn't until I went online and read horror stories of terrible parenting, absentee dads, that I genuinely appreciated his efforts. He showed up.
There are few substitutes for how a person uses their time. Anyone can say they'll do something. But what are they actually doing?
This cuts both ways. People fail to appreciate a partner or parent who is very generous with their time, choosing to nitpick them over trivial stuff.
Be wary of those who value their time over everyone else's: being constantly late, flaky, or carelessly bending everyone's schedule to their own.
The ultimate relationship test
Five years ago, I left on a trip with my then-girlfriend. We were new. Up until this point, we'd gotten along well. However, if you'd videotaped us on this trip, you'd have a solid reality show.
We fought like cats and dogs the entire time. I was shocked by her attitude change on this trip.
We got back and I had a pit in my stomach. In hindsight, we should have broken up immediately. But as is often the case, I let the relationship scrape along for another six months.
Between jet lag, cramped seats, a new bed, getting lost — traveling is the ultimate acid test of a new relationship. It exposes how a person acts under stress and fatigue.
I've seen people get downright evil when things aren't going their way or they are even mildly tired. Watch out for people who shapeshift under adverse conditions.
James Clavell wrote, "A man has a false heart in his mouth for the world to see, another in his breast to show to his special friends and his family, and the real one, the true one, the secret one, which is never known to anyone except to himself alone, hidden only God knows where."
We may never see a person's true self. Yet it's in our best interest to try.
Recap for memory: Four signs of a person's true character
They show signs of greed and self-serving. Their questions and comments are always about what's in it for them.
They are prone to drama and strain with family. Or have no close relationships with them. You may become part of the churn and burn.
They never have time or treat their time as more valuable than yours. They are constantly late or have excuses for not getting together.
They become an ugly person under pressure and stress. They lash out at everyone around them.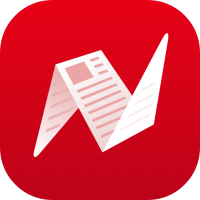 This is original content from NewsBreak's Creator Program. Join today to publish and share your own content.