Eron was the glittering goldfish in the moral toilet bowl of corporate America. It lives on as an undead mascot of greed and excess, a warning to future entrepreneurs.
The short explanation: Enron took advantage of loose accounting laws and lied about how well it was doing. So when people saw their meteoric earnings and no risk, they bought up the stock at inflated prices, only to eventually lose everything.
To make a medical analogy, it was like they were lying about having diabetes, high blood pressure, and three forms of cancer.
An energy company typically grows at 5% per year. Enron was claiming to grow at 50% per year.
They created fake companies to trade with and generated false earnings. They created fake power outages in California. And by fake I mean — they literally cut the power in huge areas of California to inflate profits, putting elderly and health-compromised people at risk. It was done to drive up demand for energy.
And while all of this was happening, expense records revealed executives were living like kings, and so enters our subject, Lou Pai. He walked away clean with the most money of anyone in the Enron scandal.
An unusual escape with his bag of money
Lou Pai was a mathematical genius who was originally born in China. He's considered the mystery man of the Enron scandal.
He was named CEO of Enron Energy Services, a subsidiary of "big" Enron. By all accounts, he was extremely introverted. Employees said he looked down if you passed him or stood in the elevator alongside him. Although he worked many hours and was very competent, he was referred to as the invisible CEO of his division.
Just as other executives had lavish spending habits, Pai used a company jet "like a taxi" for trips to his Colorado ranch.
He developed a reputation for frequenting local strip clubs, spending $800 at lunch, and many more on weekend nights.
He and his peers' spending became so extreme that HR sent a company-wide memo saying that strip clubs would no longer valid expenses.
In the ensuing months, Lou became very involved with one of the strippers. His regular strip club visits soon evolved into "overnight work trips".
A year later, his wife found out about his new hobby and filed for divorce. He'd been married for 20 years and, naturally, his wife was furious. The ensuing divorce was predictably acrimonious.
Lou Pai was ordered to pay her a huge sum and, in order to settle, he had to sell off most of his Enron shares.
In a strange twist of luck, he sold them right near the peak of the Enron bubble, only a few months before everything came crashing down. Very shortly after, Enron's stock plummeted from $80 per share to pennies.
Stepping back, what's remarkable about this entire situation, is that the usual recipe for blowing up your personal life — lying to your wife, cheating, hanging out at strip clubs — led to a $250 million payout.
It's only poetic, isn't it? A den on inequity as the escape pod for the highest-earning Enron executive.
The aftermath and what I've seen
Pai left the company of his own volition for reasons that remain unknown. He married the stripper, who quit dancing. They have a child together and live in Texas.
When the Enron scandal broke, 21 people went to jail, including their CEO Jeffrey Skilling, who was sentenced to 20 years in prison (he was recently released after serving 12 years). Former CEO Ken Lay was arrested and due for a long sentence as well:
But he died prior to sentencing. Lou Pai was questioned but never indicted on any charges.
The scandal was heartbreaking in a way that many people still don't appreciate. Enron was one of the largest companies in the nation at the time. Tens of thousands lost their jobs. People's retirement funds and savings were completely wiped out. This wasn't just a case of greedy executives. It was a case of people's lives being shattered.
I tend to think I'm a fairly sex-positive guy. Yet I find it strange when middle-aged men are still frequenting strip clubs every week. Strip clubs are fun as an occasional novelty. But every week? And during lunch? Getting wings at Hooters is the ceiling on my lunch debauchery.
Don't think the Enron strip club extravaganza is a one-off thing. I spent many years working in finance, in white-collar offices like Enron's. It wasn't unusual for me to scan expenses and suddenly see "VIP Entertainment Services" right next to a $1200 charge. Sometimes, the expense was more explicit "Oasis Dance Club".
It also wasn't uncommon for an executive to stop by my desk and say, "Hey — can we talk about one of my expenses?"
I'd get pressured to change the name of the cost or transfer it somewhere else, despite everyone in the company already knowing this dude loves strips clubs (there are no secrets within corporate).
There was another executive who got cornered at a strip club for a $9000 charge because his company credit card wasn't working. He had to call my supervisor (a woman) at 4 AM to get her to activate it. I still shudder at the prospect of having to make that phone call.
I've also known at least two employees, otherwise smart people who went to great schools and did their job brilliantly, who got divorced because of their activities with strippers or prostitutes. Money and lust often build a wall between wisdom and intelligence.
So to all of you, men especially (as I have yet to see a woman in such a scandal) be mindful of your extracurricular activities and do the right thing. You likely won't be as lucky as Pai got.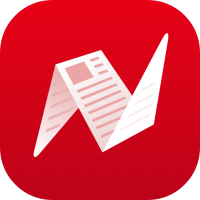 This is original content from NewsBreak's Creator Program. Join today to publish and share your own content.