Hypothetical scenario: You are only allowed one career path in life. You must sell hot dogs in New York City.
There are rules. You can't just buy a cart and park it outside of Yankee stadium. You'd likely end up in a brawl with other vendors or get arrested. Buying rights to a high-traffic location is your best bet. Of the 3100 hotdog licenses in the city, there are 150 coveted spots in public parks.
The cheapest location is $700 a year. You'll be seated in Inwood Park. But that vendor only averages $5000 in yearly profit. Clearly, this won't make ends meet. You'll need to make a bigger commitment.
The main spot in Central Park costs $200,000 per year. And 12 other best locations will cost you north of $100,000. But you could go for another option.
The payoff or fiscal punishment
NYC earns more than $4 million dollars annually from push car concessions. That revenue goes to the parks and recreation service, which maintains New York City's public parks, which are prone to "wear and tear", and damage from tourism.
The homerun cost is Mohammad Mustafa. His cart is on Fifth Avenue and E 62nd Street. You'll see him right near the entrance of Central Park Zoo. He currently pays the city $289,500 each year for the rights to this spot. Ten years ago, he only paid $120,000. Could you pull it off?
Hurdling $289,500 into a profit
Hotdogs typically sell for $2 each. Let's be generous and say it's 100% profit per hotdog. To make ends meet, he needs to sell 397 hotdogs every day. If he works eight hours, that's slightly less than one hotdog per minute.
Obviously, Mustafa doesn't make $2 per hotdog. He has to pay for the bun, condiments, and hotdog itself. He pays $20 for ice deliveries several times per day. He pays to move his cart from the warehouse to the garages. Per his own words, he needs to generate roughly $425,000 a year to break even each year.
Fortunately, his customers are often loading up with more than just hotdogs. After walking for hours in the park and zoo, they buy up sodas, chips, and other items for their family. He does quite well.
But why not just charge more for hotdogs?
There are strict price controls in place and if you get caught price gouging, you risk losing your license and the fee you paid. Or worse, you can get arrested.
A cart vendor in Manhattan was caught charging $30 for a hot dog and soda. He was recorded on camera, attempting to target people who didn't speak very good English. When confronted, he played dumb like it never happened.
Carts are required to have their prices visible on a sign for all pedestrians to see. If you don't see the price listed, they are probably trying to scam you.
Every year these cart permits go out to bid in an auction, and the prices climb higher by tens of thousands in some cases. It might be hard to imagine these vendors making money but they do, or else those prices would deflate.
Some vendors stand to make great money. Often, there are multiple carts being financed by a single person, who has employees out in the field. But it is getting more difficult. The pandemic was hard on hotdog vendors. Their revenue was cut to only 25% of normal. Many carts were put in garages as their owners vanished, going into the gig economy, working for Grubhub and Lyft, to make ends meet until New York came back to life.
Today, they are rebounding, but they still haven't hit full capacity.
The bottom line
Are there hotdog vendors making six figures? Absolutely. Do most of them make that kind of cash? Not so much. Salaries are closer to the 50K — 65K range, which seems like a decent stack of change for selling snacks on a sidewalk.
I'll never feel quite as ripped off when paying $2–$3 for a hotdog. These hotdog stands, like movie theaters, have significant fixed costs to overcome.
And I don't envy them sitting out in the elements all day. NYC funnels cold wind throw it in the winter, and in the summer, all that concrete just stores the heat. I'll stick to my full-time job as a valiant keyboard warrior.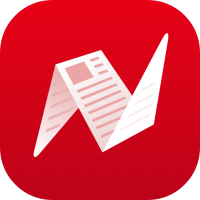 This is original content from NewsBreak's Creator Program. Join today to publish and share your own content.