The alcohol industry is a boy's club amongst boy's clubs. From its delivery drivers, all the way up to the CEO and board of directors, it is often a room full of men.
This is, partly, why so many ads are tacky and over-sexualized.
But this is a recent phenomenon, mostly in the last 150 years. For thousands of years prior, it was women who ran brewing businesses. And through no fault of their own, they were pushed out.
The Surprising Origins of Femininity in Beer
Ninkasi was the ancient Sumerian goddess of beer. And for four thousand years, beer was associated with femininity. The Code of Hammurabi dictated that all taverns be woman-owned. And when referring to a tavern owner, the pronoun "she" was always used.
The surname ending in -ster stems from Brewster, which is the term for a female beer maker. If your last name is Brewster, there may be a tavern owner in your lineage.
In Europe, making ale and beer was often done as a side hustle, one that women could do while managing the family at home.
Between 1300 and 1700, drinking water was of very low quality and often tasted terrible. So drinking beer was a common replacement. They presumably hadn't gotten the memo on the importance of hydration.
How Everything Unraveled
There were sweeping changes across society after the Black Death swept through Europe in the 14th century. Rumors wielded immense and irrational power. If someone so much as suggested you might be sick, it could ruin your life.
For example, in 1413, Christine Colmere's business was ruined when her competitors told neighbors she had leprosy. Customers stopped coming to her business and authorities eventually shut her down. These were simpler times, prone to panic. And there was no way to run a PR campaign to improve your image.
Gossip tactics spread across society, particularly as the brewing business developed higher profit margins. Men began pushing female workers out of the picture.
With the rise of the witch trials, brewing became a very dangerous profession for women in the 16th and 17th centuries. In fact, almost every famous component of a witch in pop culture — the hat, the broom, the cauldron — were elements of a woman brewing beer. They were common sights in a marketplace where women sold alcohol. Even the cats were commonly seen as they helped manage the rodent population.
In the idiocy common in the middle ages, people began to think these women were stirring magic potions and preparing spells to send patrons to the devil.
And if your competitor happened to be a woman, why not just accuse her of witchcraft to be safe? Sadly, losing their business was the least of these womens' worries. Many met much grislier fates.
Where witch accusations were insufficient, others pushed women back into childrearing and staying at home because alcohol making was becoming too successful. Fortuitous enterprises were seen as a man's calling back then.
The Rise of Women Again in Business
In recent years, women have made a comeback in the alcohol industry. And although industrial production of beer remains male-dominated, there's been a rise in women-owned breweries and vineyards. It is no longer relegated to flannel-wearing, hipster dudes.
Heck, my own mom launched her fifty-acre vineyard four years ago and makes beer as well. That's my parents' entire life now.
Making alcohol is as much art as it is science, particularly as the industry evolves to add more storytelling and sophistication. And where there is more diversity, there is more value for all of us. Those who provide the best taste, aesthetic, and service, should be most apt to succeed. In a market where everyone is allowed to compete, it is us — the consumer — who stand to benefit.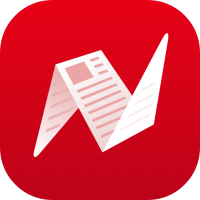 This is original content from NewsBreak's Creator Program. Join today to publish and share your own content.