For all his alleged moral depravity, Larry Flynt demonstrated a number of redeeming qualities. After being shot by a serial killer and paralyzed from the waist down, he was kinder than many of us would have been. Larry begged courts not to execute the man saying, "A government that forbids killing among its citizens should not be in the business of killing people itself."
No, Larry was not a perfect character. He had a long list of mistakes, many of which he later regretted; others, he denied. Yet there was no foe he resented and waged war with more than conservative lawmakers.
And it makes sense. Larry Flynt launched Hustler Magazine in 1974. For those who don't know of it, no, it isn't a magazine for gambling or business hustlers — well, in the technical sense.
Hustler was the first large-scale pornographic magazine and it caused an absolute uproar when it first hit shelves in the 1970s. His aforementioned shooter, a white supremacist, shot him for daring to feature an interracial scene.
To say Larry Flynt had it out for lawmakers is a severe understatement. His malice wasn't just rooted in their fines, but in their moral hypocrisy. After all, many of his loudest critics were often tied up in sex scandals and other credibility-shattering crimes.
In 2014, Flynt ran a full-page ad in the Washington Post, offering a $1M prize for anyone who could expose "Infidelity, sexual impropriety or corruption concerning a U.S. senator, congressperson or prominent government official."
His troll tactic that began in 1982
After years of witch hunts, Flynt, always vindictive and ready for controversy, thought it would be fun to send congressman copies of his magazine. So for 39 years now, he has.
And we aren't talking about a small operation here. Every month, 535 issues arrive at the US House of Congress, addressed to individual members. These magazines make it past the poison and anthrax scanners and into actual mailboxes.
Typically, it requires interns disposing of them, awkwardly walking halls looking for trash bins. The magazines have also become a fun prank. One staffer said, "I 'forget' to mention it to interns and wait to watch the look of horror on their face when they open it in a congressional office."
Not all 535 make it to the garbage pen and, given the volume, their presence isn't a secret. I lived in DC for years and knew several congressional interns (there are many, many interns on Capitol Hill). Hustlers often stack up on coffee tables of male interns. So perhaps the trolling didn't go completely to waste.
In 1986, the government tried to stop the magazines, launching a lawsuit, "United States Postal Service v. Hustler Magazine, Inc."
Flynt ultimately won on the grounds that he has the right to petition the government. His magazines were considered a form of protest against the sanctions imposed on him, and the government's broader stance on morality. To date, he's sent more than 20,000 magazines to capitol hill.
In conclusion and retrospect
Larry Flynt died in February of this year, leaving behind $500 million, and a controversial legacy that extended well beyond porn. His admirers laud him for being a champion of the free press, pro-choice laws, gay rights, and free speech.
In fact, he was involved in one of the most consequential free speech decisions in US history. He was sued by evangelist Jerry Fallwell Sr, after depicting him as an incestuous drunk.
The Supreme Court ruled in Flynt's favor, saying that satire is a protected form of speech, citing "Falwell was a public figure and the parody could not have been reasonably considered believable."
To date, his magazines still arrive at congressional headquarters. And I suspect a few interns are happy that is the case. I still smile at the prospect of a congressperson having to awkwardly dispose of a dirty magazine.
Although I'm not an avid consumer of Hustler magazine, I hear the articles are very well written. Salute.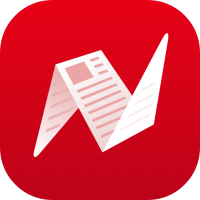 This is original content from NewsBreak's Creator Program. Join today to publish and share your own content.