I've always said that behind every stupid rule is someone who thinks they are above rules. So many problems would be solved if people just came together and agreed to be cool. But nope, thirsty folks have to milk everything.
Company goodwill is taken away
Seven years ago, Amazon wasn't taking photos of their deliveries on your doorstep. However, because people abused their generous return policy, they had to start training and outfitting employees with cameras. Now we have complete strangers taking photos on our front porch. It's super creepy.
We end up paying for this at some point. For example, I was an analyst at a trucking company and we had an entire team of lawyers to deal with false accident claims. Any minor fender bender led to a massive lawsuit to cash in on the "big rich trucking company". The company had to install cameras on all 3000 trucks just to fight fraudulent claims. Your cereal is more expensive because people hate working.
My last company threw a large corporate party at a waterpark down in Miami. They rented out the entire park just for us. It was easily the coolest company event I've ever attended. I felt like Richy Rich, walking straight up the high spiral stairs, with no lines, and my own personal lifeguard waiting at the top.
But it was the last time the company held this event. The waterpark charged the company based on how many people attended. We were allowed to bring one extra, such as a significant other. Sure enough, people brought their cousin, friend, neighbor, and his neighbor's four kids. They blew out the budget and killed the prospect of future waterpark takeovers. Companies can't be nice because people don't know how to play nice.
This pill problem is now your pill problem
In the early 2000s, I had a terrible back injury that lingered for months. I visited a pain clinic, in addition to physical therapy four days a week. I didn't particularly enjoy taking the pain pills. They made me feel icky. But they were extremely helpful and I was grateful for the ease of getting the medicine.
Unfortunately, and as many know, this led to the Florida opioid crisis from 2007–2017. People drove in from other states, going from clinic to clinic, loading up their van with pills. Then they drove back to their home state to either sell the pills or go on week-long benders.
Today, you'll find it much, much harder to get pain pills. If you go to a pain clinic, you'll already feel like a suspect. God forbid if you lose your pills. Just plan on going a month without. It takes an act of congress to get them. New laws have pharmacists terrified of losing their licenses. If there is ever a shortage of medications, including non-pain pills, they can't even tell you over the phone if they have them in stock. Per the rules, it is a robbery risk. You have to drive to five pharmacies and ask in person.
Even nonprescription drugs are problematic. For example, one of the best over-the-counter allergy medications, Drixoral, was pulled from shelves because people use it to distill methamphetamines.
I fear that even if we invented a pill to stop aging, someone would find a reason to crush it up and smoke it, causing them to age faster, rather than live forever.
The hazards of tourism
We were on a guided tour through caves in Belize. It was in these caves that ancient natives performed religious ceremonies.
In several sections, there were roped-off areas, preventing you from getting closer. Pointing my flashlight, I saw a skull and noticed a thin rectangular break in the back.
I asked my tour guide, "Was this another sacrifice?" He explained that it wasn't. The thin rectangular hole in the thousand-year-old skull was from a person who leaned in to take a picture and dropped their phone on it. Ignorant tourists are why there are so many ropes and rules. Many pyramids, such as Chichen Itza, no longer allow people to ascend them due to incidents of falls and people trying to pose for social media pics.
My partner works as an archaeologist, 3-d scanning artifacts for this very reason. Few things are more dangerous to cultural heritage than irresponsible tourists. Every historical site has been hijacked by consumerism and photo shoots. Heck, there is a KFC across the street from The Sphinx. So as you go out into the world, be a responsible and respectful visitor. So many historic monuments are covered with damage and marks. Overtourism is real. Pick up your trash and be kind to locals, please.
Cable television has become an abomination
The fact that the History channel has become a marathon of American Pickers and Ancient Aliens is an indictment on us, not the History Channel. Most of these channels didn't start this way. MTV played actual music. The Discovery Channel showed actual documentaries. Today? Even the Weather Channel is airing reality shows. TLC, aka The Learning Channel, now shows hours of 90 Day Fiance.
These shows only air because people watch them. If your Twitter, Facebook, and YouTube feeds are a nightmare, it's likely because you keep engaging with things you hate. Don't "feed the seagulls".
I can't tell you how many posts I've seen about why Kim Kardashian shouldn't be famous, that only drew more attention to Kim and the writer's focus on her. If you hate nonsense, stop watching it.
And if you want to irritate my aforementioned partner, the archaeologist, ask her opinion of Ancient Aliens. It's a super ignorant show that caters to conspiracy-style thinking despite there being an avalanche of actual, interesting, credible archaeology out there. I've seen her get asked about the show three separate times now at dinner parties. It's become the go-to question for a woman who spent the entirety of her 20s studying bronze age archaeology.
It is often said that the world is a reflection of our own self. Be a good steward of your actions. Don't be a rude and damaging tourist. If you hate the content on your feed, don't engage with it.
The big idea is not to milk something into oblivion. Don't be the cause of another stupid rule.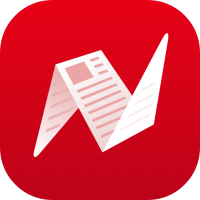 This is original content from NewsBreak's Creator Program. Join today to publish and share your own content.