In 2007, people were sleeping outside of stores, waiting in lines for the opportunity to buy the first iPhone. Most stores were sold out for months and people were willing to endure the snow, rain, a sleepless night, just for the chance to get one.
Around this time, a YouTube video sprung up. It was a man with a blender, and a coveted iPhone sitting inside.
Invariably, those cold patrons on that sidewalk saw it with pain in their eyes.
"Will it blend?"
Unfortunately, it would.
Today, this channel has more than 290 million views. Each video costs only $50 to make. Test items include marbles, glow sticks, golf balls, countless cell phones, a Justin Bieber album.
Blendtec's success isn't just the videos. It is the blenders and an unintentional innovation.
If It Could Blend a Few Pool Balls, It Would Have No Issues With Ice and Fruit
The founder, Tom Dickson, is a quirky engineer from Utah and not the most likely of blender innovators. His prior experience was working on designs of various IUDs in the birth control industry. However, he was a pro-life Mormon who had a lot of moral heartburn with his choice of work. So he took up a side hobby of creating household items.
In the 1990s, he read about smoothie stores having continuing problems with their blenders, he went to his lab to start working on the answer.
Engineers have this famous reputation among business folk. If you ask an engineer to design a steering wheel for your new minivans, they'll come back with a bulletproof steering wheel, that has built-in magnets, wifi, Bluetooth, a deployable parachute, and can withstand a nuclear bomb — and also costs $35,000 per steering wheel.
Tom was a bit more pragmatic but not by much. His ultimate-destroyer-mode blender innovation was discovered by accident. He'd worked at a metal shop in his early years and had a degree in manufacturing engineering. He knew how to make things.
He knew wanted his blender to be very strong and able to blend very difficult objects. He reasoned that if it could blend a few pool balls, it would have no issues with ice and fruits.
His four-inch blades proved too big for the blender container. He folded the ends of blades upwards, just as a placeholder for testing.
It blended and did so perfectly. He even tested it with a block of wood and everything shredded.
But when he cut the wings off, strangely, the blender didn't work. It was clunky and loud and didn't grind the wood down to dust. So he stuck with his winged design and patented it.
His YouTube videos were simply an extension of the actual tests he does in his engineering lab. He never expected to hijack the internet. This is the power of experimentation. You have to keep trying new things. Among all the duds, is a lurking viral smash.
His blender design was so effective it was stolen by a competitor, Vitamix, who he took to federal court, winning $24 million.
Blendtec Rode a Viral Wave to Massive Sales
I'm not certain why people are obsessed with blending videos. We all have an element of chaos in us. Most of us have experienced the inner desire to break a television remote or shoddy piece of electronics. I suspect "Will it blend?" tapped into that. With its own blend of randomness and early-YouTube cringey-ness, Blendtec rode a viral wave to massive sales. But it all started with a quality design.
Dickson's company now employs more than 500 employees. They sell these blenders almost entirely to businesses. They are commercial grade and designed to endure lots of punishment at restaurants and smoothie joints. The machines pay for themselves over time. Many of your smoothies at Smoothie King and Tropical Smoothie the like are made using these blenders.
There is certainly value in paying for quality. Those $20 Walmart blenders overheat and break after a few uses. Heck, I'm not even sure they can blend butter.
No, Tom. I don't need a $999 blender at this time, nor any blender. The $999 blender would be a statuesque reminder of my habit of overspending.
Even further, I am not prepared to hold such power. It seems nothing more than a modified woodchipper. I'm too afraid it might self-realize and destroy my entire house, leaving me alone in this world to fend for myself.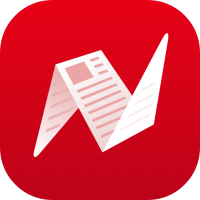 This is original content from NewsBreak's Creator Program. Join today to publish and share your own content.