Never mistake the origins of World War II for anything other than Adolf Hitler's drive for a master race.
When you strip away everything else that happened, the violence, the alliances formed through opportunism, the endless cruelty, you'll see only malice. Hitler leveraged people's insecurities, economic woes, and political chaos to align massive resources for his twisted vision.
The events have a profound impact on my own family. After reports of violence against Jews trickled into the US via The New Republic, my own grandfather dropped out of med school to fight in the war. Nobody suffered as the Jewish people did during this time. And it was one ballerina who demonstrated immeasurable courage in the face of certain death.
From talent to tragedy
Franceska Mann was a young and promising dancer in Warsaw in the early 1930s. She was known for her elegant beauty and grace as she flew through the air, forming curving lines with her body. Her slippers glided across the floor seeming unaffected by gravity. She drew great audiences who gathered to see her serenade them alongside an orchestral ensemble. All in the area knew of her and her troop of dancers.
As anti-Semitism increased, jews sought escape from the country. Because they'd forbidden to travel, they had to find alternative means of securing escape.
In the Nazis' seemingly infinite capacity for malevolence, they began what was called the "Hotel Polski Affair". It was a trap designed to attract jews who wanted to flee to South America. It's sickening to think they couldn't just let people leave. They had to lure them out and trap them like bugs.
The scheme was simple. Nazis posed as agents, taking the refugee's money, and giving them passports. Then, they guided the Jewish prisoners to a train that would take them to an airport to go to other countries.
Tragically, the jews would later realize this train was headed for Auschwitz— only when it was too late. Sadly, Franceska Mann and a group of others, including dancers, fell for this trap. They thought they'd be transported to Switzerland where they'd be exchanged for German POWs.
As you likely know, the Nazis used a cattle-like approach for these exterminations. Many people didn't know what was happening until the final moments. This was by design to keep order and stop people from revolting, which still occasionally happened. Rumors and whispers spread quickly and easily throughout the camp.
The final moments
When Franceska Mann and the other passengers arrived, they were told they were being transferred to another station. But before they did, they needed to be "cleaned." Mann already knew what this meant. She'd danced in clubs in front of german soldiers and heard the gossip of what was going on at Auschwitz and other camps.
As they went into the disrobing room directly adjacent to the gas chambers, armed guards surrounded them. She stood near a guard, Josef Schillinger, and began undressing right in front of him. She did so in a way to catch his attention and distract him. Mann was strikingly beautiful and carried the figure of a professional dancer.
And as she looked at him with a smile, Josef was entranced. Then, she lunged forward and yanked his pistol from his belt, and shot him through the gut twice, killing him. She also shot another soldier. The details on what happened next get murky. They know she was either killed in the gas chamber or executed by gunfire immediately.
I still look back at The Holocaust and wonder how these events could have ever happened. The depths of hatred and the systematic nature of eradication feel so abominable.
How could we not intervene sooner? The US had considered bombing Auschwitz at one point but thought it wouldn't have been effective in stopping the killing and torture. But they also didn't grasp the gravity of the situation on the ground.
The thing that makes me extra sick is that so many of the guards manning these extermination stations got off scot-free after the war. I know many of them went on to live fruitful lives and probably didn't spend a lot of time feeling guilty over what they did. They passed off responsibility to a superior or simply had enough hatred in their hearts to justify their actions. How they wouldn't be haunted by putting the elderly, children, and a troop of ballerinas into a gas chamber is beyond comprehension. I'm so proud of my grandparents for fighting in this war.
I'd like to think that in my final moments, I would go down fighting, that I'd have the strength to avoid cowering to my fate. I also hope I'd be willing to say no as a soldier to such barbaric assignments.
It's all speculation until you are up against the promise of certain death. What should never be forgotten is that a strong ballerina decided to go down fighting and take a nazi with her. Hers was a noble and heroic last-ditch effort.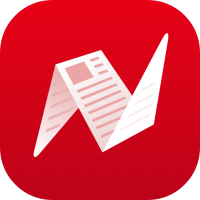 This is original content from NewsBreak's Creator Program. Join today to publish and share your own content.