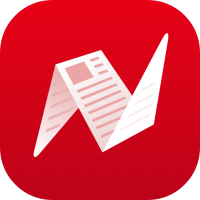 I do most of my thinking on a Life Fitness 52si Stair Stepper. She's glorious and statuesque, her maturity marked by a subtle squeak on her left step.
She lives at an Anytime Fitness near me. We aren't monogamous. I share her with others, with no hangups or passive-aggressive jealousy. After all, it would be hypocritical for me to demand her as my only, while I lay hands on so many others.
As a fascistly-independent, work-from-home, full-time writer, I typically visit her during slow hours: the post-rush hour mornings or the early afternoons. It saves me from insufferable Tampa traffic and gives us some one-on-one time.
One special visit brought about a colossal favor and some free exercise on my part.
The road to Egyptian labor
I was squeaking along on my stair stepper. I was probably listening to some podcast, though I can't recall which, so we'll just round it up to your nearest Joe Rogan. I usually daydream through half these podcasts, while trying to avoid watching any of the five mounted TVs, parading the latest apocalyptic news cycle or sports games I don't care about.
There was a tap on my shoulder. I looked right. It was John, the gym owner. He is about 40, with a solid man-bun that belies his ability to run through brick walls without breaking a sweat.
"Can I have a small favor real quick?" He accented the word 'favor' with the thin space between his upheld index finger and thumb.
Small or not, I'd have given him a hand. One must help a man in need or face the wrath of the universe. However, the word 'small' was soon laughably relevant.
The back half of his gym has a large garage door style opener. It's to load and unload gym equipment, which I suspect exists in the mind of a gym owner as untrainable, delinquent children. We passed through this opening and out to his back alley.
There was a present waiting for us. It was in a 12-wheeler truck. As we walked closer, the open back appeared to reveal the trunk of a well-fed adult redwood, cut fresh and shipped in from southern Oregon.
It wasn't a redwood.
"I just need you to help me carry this into the main area," John said as we approached.
From within the truck, the delivery guy interjected, "You'll need more than two to carry this thing."
This 'thing' was astroturf for the second floor of his gym. Each layer had a thick inch of rubber underneath it, and the carpet was rolled tight like a cigarette.
We both put our shoulders under it to test the weight. I'll say this. I'm a fairly strong guy, and the gym-owner looked like a heavyweight powerlifter. Yet we still grunted hard as we lifted this thing on one end.
John waved it off, "Well, I am going to go find two more members." There weren't many members in the gym at this hour. It would be a roll of the dice. We needed two strong men.
Egyptian labor begins
John came walking back with two guys who, god bless them, looked a bit confused and were built like adolescent jellyfish. I winced for the future of our spines.
John had a grand plan though. In each hand was a 45-lb bench press bar, held down by his side like used bazookas. We were going to put them under the 'redwood' and hold each side like we were rowers.
John and I took the back. He handed the other bar to the other guys. We both slid it under the 'trunk', to give us carrying power as we carted it in. As the astroturf slid back, we caught the weight under us, straining. Then, the two other guys braced as it hit them.
With the log of astroturf fully being held by the 4 of us. We started walking forward. We had a 30-foot distance to cover. The two little guys were doing better than I thought, at first. Then, the smaller guy in front of me started vibrating like a cell phone. He was taking wide, 2-inch steps, almost like a duck, waddling and struggling to hold the weight of the galaxy in this astroturf.
I grunted through my teeth to John, "It isn't looking good." John let out a small, chopped laugh through his teeth. Behind us, the delivery guy seemed to be enjoying the show. He shouted, "Don't let that thing go to the ground. Once it hits the ground, it isn't coming up."
All four of us hobbled forward, the giant astroturf log testing every ounce of our strength. Finally, we crossed into the open gym area. We set it down with a grunt. I let out a breath of relief.
I walked forward and patted the small guy in front of me on his back. I said, "You did a good job buddy! I was worried about you for a second there."
He smiled and then, in a squeaky, nasal voice says, "Wow! That was like Egyptian labor!"
It was. It was indeed. That day we proved, not for the first time, that gravity does indeed exist.