Following the wide range of protests that accompanied the death of George Floyd last year, Washington state enacted new police reform laws to help guide and shape the department. The laws took effect on Sunday and they help provide accountability and transparency in the police department. However, law agents are torn as to how to interpret these laws, their reactions to situations and response to distress calls which includes crime scenes and mental health issues. "The laws were written very poorly, and the combination of them all at the same time has led to there being conflicts in clarity and in what was intended versus what was written," said Rafael Padilla, the police chief in Kent, a south Seattle suburb.
Rep. Jesse Johnson, the Democrat who sponsored the bills on the reforms claimed that there was need for new laws and also clarifications were necessary as some officers may or may not understand them. "We have to create new policies, because what we were doing before was not working," Johnson said. "A lot of the pushback we're getting is because it's a paradigm shift."
As such, bills were out in place to amend those laws. Some of the reforms banned chokeholds, neck restraints and knock warrants. Officers must always intervene when a colleague tries to use excessive force and must also report any form of misconduct among his or her colleagues. They also restrict when officers can engage in car pursuits and appropriate scenarios to use de-escalation techniques.
Although many law enforcement agents have applauded and welcomed the changes in law, they have expressed uncertainty as the laws lack clarity on how to enforce and comply with it. They also claimed it puts officers in risky and rough positions during implementation. "The policing reforms may have the positive impact of reducing the number of violent interactions between law enforcement and the public," said Steve Strachan, executive director of the Washington Association of Sheriffs and Police Chiefs. "However... We are deeply concerned that some policing reforms may have unintended outcomes that result in increased levels of confusion, frustration, victimization, and increased crime within our communities."
For instance, a restriction was placed on military-grade weaponry and they would phase out shotguns used by the police to fire beanbag rounds. Johnson then clarified that the idea was to embrace and not ban less-lethal weapons. He also expects the state attorney general to make it clear till the legislature can work on the wordings next year. Till then, police officers in the state have hung up their beanbag rounds.
Another change noted is the use of physical force. The term isn't clearly defined in the new rules but it's typically meant to mean force as simple as handcuffing someone. The previous laws have allowed the police to use force to briefly detain someone if they have reasonable suspicion as regards involvement in crimes across the state. But under the new laws, the police would need a higher form of evidence before force can be exerted. They can also use force if they're posed with immediate threat or injury. That is, if officers find someone who matches a crime suspect description but do not have confirmation it's the same person, officers can't use force to detain him or her. The higher standard is designed to keep police from using force against the wrong person, Johnson said.
The Criminal Justice Training Commission which coordinates the Washington state police academy has had to adjust its teaching to stress the importance of identifying probable causes. "There is nobody else in the country having to do this," said instructor Ken Westphal. "We have always worked under reasonable suspicion. Now, those force options aren't there unless you have probable cause."
Given limited resources, officers must also be able to discern if noncriminal mental health calls are worth being answered. Mental health advocates have claimed that the laws are "dangerously misinterpreted" and haven't overruled the need to assist during mental health crisis.
Sgt. Tim Meyer, a spokesman for the King County Sheriff's Office, claimed their duty to people regardless of the laws won't waiver. "We're going to adapt and continue to serve the community," Meyer said.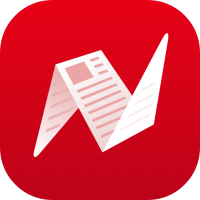 This is original content from NewsBreak's Creator Program. Join today to publish and share your own content.