It's not news that Texas has become a kind of hot spot for Nigerians, with over 40,000 Nigerians living there, it's easily the state with the highest population of Nigerians. New York coming in close second with about 35,000. So, it's to be expected that such a state will be teeming with restaurants and spots that serve delicacies indigenous to the West African country and her people. Below, some of them are reviewed.
Located at 9625 Bisssonnet Road, Houston, TX 77036 right at the heart of Houston's busy Southwest side of town, Afrikiko is a restaurant making a reputation for themselves, serving West African cuisines for over 15 years. Their menu features Nigerian soups like Egusi Soup, Ogbono Soup, Banga Soup, Catfish/Goat meat Pepper Soup and meals like Jollof Rice, Beans and Plantain. They also serve dishes like Wanke, Banku, Ampesie and other meals that are popular among west African countries. According to some Yelp reviews, there meals are always fresh, made from scratch and very filling. One also pointed that they have an amazing African ambience, with light music playing in the background accompanying the delicious meals. If you happen to come along Houston's Southwest area, Afrikiko is somewhere worth checking out to experience Nigerian and African delicacies.
Aria, a Nigerian fusion upscale grill, is located at 6357 Westheimer rd, Houston, TX 77057. Their main offer is Suya which is a spicy kebab that originated in the northern part of Nigeria and has become popular in other parts. They make their kebabs from all kinds of meat from beef, chicken, ram to even fish and shrimps. They serve the meat on its own but they've also taken it steps further by incorporating it into pastries like meat pies and also serving it alongside other meals like Jollof Rice and Pounded Yam. When you ask Nigerians what they'll miss most about leaving their country, a lot of them say Nigerian street food and Suya is usually at the top of that list. So, it's no wonder that someone has taken to serving Nigerians in the diaspora. One might even say it's a service to humanity which you should take advantage of when you can.
Two years ago, Tiffaney and Rasak Odewale noted a need for authentic Nigerian food in their community and they responded by creating Taste of Nigeria. The restaurant opened in January 2019 and is located at 5959 Richmond Ave Ste 160, Houston, TX 77057. According to them, their "menu is so authentic you can taste it in your soul, and with everything from oxtails to pepper soups available, you'll have no trouble finding a favorite dish." They serve Egusi, Nsala, Ogbono among other Nigerian soups. They also have snacks like meat pies and scotch egg, among others.
Created in 2016 and located at 5832 Fairdale Lane, Houston, TX, USA, Fabaceae is a restaurant dedicated to making healthy and delicious Nigerian dishes. Their menu has snacks like Akara(bean cakes), Moi Moi(bean pudding), Suya, Spring Rolls Scotch Eggs, soups like Egusi, Pepper Soup, Oha, Ogbono, and meals like Yam porridge, Amala, Oatmeal, Coconut Brown Rice and Fufu. They also have vegan and plant based menu with meals like Blackeye pea porridge, Vegan basmati white rice, Coconut chickpea and Chickpea Pasta. On top of that, they serve drinks like Zobo, and Passion Lemonade. Fabaceae also caters for events like baby showers, birthdays and others.
With great spots like this, Nigerians in diaspora can tick their indigenous dishes off the list of things they'll miss when they're abroad and enjoy their experience.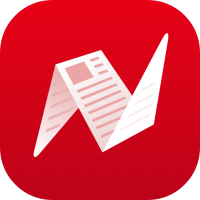 This is original content from NewsBreak's Creator Program. Join today to publish and share your own content.