Monsoon, a type of rain described as a seasonal shift in wind direction which pumps in moisture coming from the south, has been reported to be causing a major setback and dent in the extreme to an uncommon drought in the southwest.
Originating from both the Gulf of Mexico and the pacific, the monsoon rain is sufficient enough to brew rounds of isolated to scarcely disperse slow moving downpours.
The National Weather Service for southern Arizona at 50 N park Ave 304, Tucson AZ 85719, Arizona had on Monday morning, July 26, 2021 warned that the heavy rain will create mainly localized areas of flash flooding with urban areas, roads and small streams the most vulnerable.
Warning that life threatening debris flows will be possible in recent burn scars, they advised that indigenes do well to keep themselves safe and endeavor to be at alert at all times.
Photo by www.Azcentral.com
Flood fatalities are being recorded at the moment as a sixteen year old girl in cottonwood, Arizona was swept away by a flash flood whilst trying to cross a flooded road in her car.
Expressing his downheartedness, Verde valley fire district Chief Danny Johnson had told the press "I want to stress again to the public how dangerous these water crossings can be even when it looks shallow. A simple decision to cross the road with running water can quickly turn tragic."
Currently in Arizona, nearly ninety nine percent of the state has been reported by the National Weather Service to be in some form of drought.
Although the extent of the drought has reduced drastically over the last couple of days, inhabitants were advised to be extremely careful.
The rain, commonly occurring in July, shifts winds from the usual dry westerly direction to the south, tapping into moisture from northern Mexico in the process that eventually contributes to thunderstorms that cause flash flooding.
Photo by www.Azcentral.com
As a result of the impermeability of the sandy soil, the footprint for heavy precipitation is quite large and will easily lead to rapid runoffs that flood dry river beds.
The monsoon rain, typically lasting from July through September, might cause a major setback for the city and its occupants.
In order to maintain as much safety, the United State Forest Service has shut down several recreation sites, trailheads in the Santa Catalina Mountain and advised hikers not to go on outings at the time because of potentially flooded ravines and washes.
Meanwhile, the threat of flooding seemed natural to few area residents.
Jacquelyn Currey, one of these residents, had said to the press that they were used to the downpours. In her words, "it is pretty rural out here, whenever the flash flooding comes through, my family and I already have our emergency pack and we are able to evacuate our homes in three minutes."
In a bid to procure solutions and help in whichever way everyone can, the American Red Cross came up with a few tips for heavy rain and thunderstorm situations as well as flood safety.
Stating that people should be more aware of what was going on, following evacuation orders and to also avoid stepping in puddles or water whenever the power lines were down.
They included that emergency kits should be around every person always and people should endeavor to pick safe places in their homes and in regard to that, they should be places where there were no windows, skylights or glass doors as they were prone to get broken by strong winds, hails and could lead to severe damages or injury.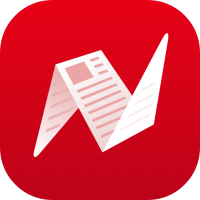 This is original content from NewsBreak's Creator Program. Join today to publish and share your own content.