Directions of Interstate 70 through Glenwood Canyon have finally been shut down.
Both states had been shut down for over a week after a flash flood warning was given abruptly.
Closed around 3pm on July 13, 2021, the closure occurring in three points for westbound traffic were 0010 Colorado River Road, Dotsero, Exit 133 to 124 West 6th Street, I-70 at Exit 116, Glenwood Springs, CO 81601.
Weather service radar had earlier shown heavy rain and thunderstorms in the area.
The weather service had said "Excessive rainfall over the burn scar will result in debris flow moving through the Glenwood Canyon area".Whilst stating that the debris flow can consist of rock, mud, vegetation and other loose materials.
Although the section of I-70 was shut down many times in June and beginning of July after multiple mudslides washed up on the roadway during heavy rain, trapping vehicles between slides, another type of flash flood warning for the area prompted the Colorado Department of Transportation (CDOT) to close the section again in other to prevent drivers from getting caught in potential mudslides triggered by heavy rain over the burn scar through Glenwood Canyon.
The burn scar, an artificially caused fire started on August 10, 2020 in Glenwood Canyon and burned more than thirty thousand acres in the White River National Forest at Co Road, 1260, Silverthorne, CO 80498, Colorado.
The source of the mudslides is the Grizzly Creek Fire burn scar.
Director of Colorado Department of Transportation, Shoshana M. Lew mentioned that there was no easy solution to the problem due to the size of the burn scar and terrain of the canyon and due to all of these, mitigation was quite impossible.
These closures are bound to last for a few minutes or several hours, depending on the incident and if the closures last longer than an hour daily, traffic will be diverted to the northern alternate route.
The northern alternate route including at least a two-hour-long diversion from Westbound traffic can exit at Silverthorne and travel north on Colorado nine and then west to Craig. Passing through Colorado thirteen south to Rifle, where Eastbound traffic will need to exit whilst taking the same route in the other direction.
Although a long process to get to their destination, drivers were advised to heed to instructions in order to guarantee their safety.
Drivers that however planned on using the location I-70 or other high-country roads were told by the Colorado Department of Transportation to take along with them essential supplies in case they have to spend extended time in the car.
At the minimum, this could include water, snacks, blankets and a flashlight.
In a news release, Central 70 project director, Bob Hays mentioned that by conducting these measures adequately, the closures will be able to pave faster as well as construction activities occurring in the area making business easier to maintain and motorists commuting without difficulty.
Arrangement of new pavement has been laid on the middle section of the 10-mile project zone, between Colorado Boulevard and Quebec Street, as constructors get closer to its completion.
The project which had begun last year with a predicted closure in order to avoid terrible incidents.
However, completion of repaving in the central segment, between Colorado Boulevard and Quebec Street, has been reported to occur immediately after traffic is placed in its final configuration after which the first major traffic switch in the west segment will move both directions of travel into the new westbound sunken section between Brighton and Colorado, with enough room for three lanes in each direction.
If you enjoyed this post and would like to stay updated, follow us by clicking the button below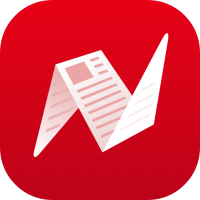 This is original content from NewsBreak's Creator Program. Join today to publish and share your own content.