Gun violence this weekend in Chicago caused at least forty people to be shot, in which eleven got deadly hits– and among those ones killed was rapper KTS Dre, who was shot with dozens of bullets a short while after he was released from jail.
A police record states the 31-year-old upcoming artiste, whose actual name was Londre Sylvester, had just been released on electronic tracking when he was fatally shot across the road from the Cook County Jail at about 8:50 p.m. Saturday in what officers consider to be a focused attack, Fox 32 reported.
The Chicago Tribune reported that Londre Sylvester was left stricken by as many as sixty four bullet wounds to his head and different parts of his body. He was transported to Mount Sinai Hospital, where he was reported dead at 9:25 p.m., in line with the information from the Cook County clinical examiner's office.
An undisclosed quantity of suspects jumped into separate cars and fled in separate directions, police said. A 60-year-old woman who was on the road with Sylvester at the time of the assault got shot in the knee and was taken to Stroger Hospital, where she was later listed to be in excellent condition. A 30-year-old woman strolling on the road when shots rang out suffered a graze wound to the chin and was also listed in good condition at Mount Sinai Hospital.
KTS stands for "Kill To Survive," according to CWB Chicago, which Sylvester had tattooed on his neck together with a target symbol. Sylvester was arrested on April 27, 2020, on charges of being a felon for owning a weapon and resisting police, according to the outlet. His bail was set at $50,000 by a judge.
He made the $50,000 that was required to be released so he was set free but with an ankle monitor before he was shot and killed.
Additionally, Gun violence gripped other regions of the town over the weekend. From Friday at 6 p.m. to Sunday at 11:59 p.m., the Chicago Police Department recorded over thirty shooting incidents, with forty victims of the shootings and eleven deaths.
A double shooting that took place around 5:20 p.m. Friday in the 11800-block of South State Street left 47-year-old Shawn Young dead on the scene after being shot in the head and buttocks, WLS-TV reported. A 34-year-old guy shot in the hand and shoulder was taken to Christ Medical Center, where he is in critical condition.
In another shooting at 5600 block of South Wolcott Avenue at about 6:10 p.m., a 26-year-old man sitting in a parked car was wounded when someone opened fire. His condition was stabilized at the hospital. However, information on where he was hit was not available.
At around 6:20pm, on the 1000 block of South Vernon, a 39-year-old man taking a walk on the sidewalk was fatally shot in the chest when a light-coloured SUV pulled up beside him and an unidentified person opened fire. Later that same evening, on the 1300 block of South Blue Island, a 59-year-old man was shot at around 10:15 p.m. He was taken to Stroger Hospital, where he has been stabilized and is now listed in fair condition.
Early Saturday morning at about 1 a.m., two men were critically harmed when an unidentified person started shooting among a gathering of people assembled in the 4100 square of West Adams Street. Afterward that evening, a dark coloured vehicle pulled up to the corner store in the 6100 square of South Ashland Avenue and somebody started shooting, killing a 33-year-old person and a 20-year-old person.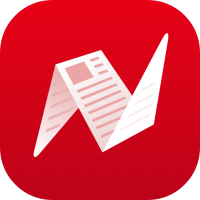 This is original content from NewsBreak's Creator Program. Join today to publish and share your own content.