No fewer than 50 Democratic lawmakers from Texas have left the state to Washington D.C in an attempt to boycott an ongoing session promoted by the Republicans to take up new voting restrictions. The absence of these Lawmakers have denied the Republican lawmakers the required two-thirds attendance needed to ensure laws and sessions can be effectively passed. The lawmakers have also vowed to stay away from the state till August 7th when the 30 days period for the special session would end. The House Democratic Caucus Chair Chris Turner said, "We are determined to kill this bill." He further added in a statement with other leaders, "We are now taking the fight to our nation's Capitol. We are living on borrowed time in Texas. We need Congress to act now to pass the For the People Act and the John Lewis Voting Rights Act to protect Texans — and all Americans — from the Trump Republicans' nationwide war on democracy."
This move has come just before President Biden's scheduled travel to Philadelphia to share his administration's effort to ensure protection of voting rights and quell rising tensions among civil rights leaders worried about a push for restrictions by Republican leaders.
Republicans in Texas have disapproved of the actions taken by the Democrats and have promised to go on with or without them. Senator Charles Schwertner has said that the Democrats would face repercussions for "abdicating" their responsibilities in Austin. "The work of the people of Texas needs to get done," he said. "They need to come back. They need to argue these very important issues in their respective chambers, vigorously argue it. But in the end, it needs to be settled here, where they are elected to serve."
Democratic state senator Royce West, in an interview stated that there is no long term answer to obstruct voting legislation given that the Republicans' majorities are high in both chambers. "We're buying time right now, that's what we're doing," West said. "We're hoping that something gets done at the national level."
House Speaker Dade Phelan also took a shot at the Democrats' use of "private jets" to travel out to Washington. A Democrat representative, Trey Martinez Fischer was interviewed at the jet's scheduled stop for fueling on an airport tarmac in Memphis. He confirmed that the lawmakers had taken two private 30-seat Embraer jets out of Austin. Fisher said the lawmakers had converged on Monday morning at a local union hall near the airport. He also stated that the trip meant a lot as each individual was sacrificing a lot as they each either battled health issues, left their kids back home or even the danger of losing their jobs. "This is not a vacation," he said. "This is not a junket. I don't want a single U.S. senator to go home for the August recess thinking that everything is completely fine with voting rights in America. We're here to present the case that it is not."
The new election proposals include a wide range of restrictions supported by former president, Donald Trump. The measures would restrict and ban several election programs implemented in the past year to help people vote during the pandemic which include drive through voting and the 24- hour and late night voting. Voters' rights advocates have claimed that voters of color excessively used these programs during the past year.
The start of the special session clashed with the gathering of Conservative Political Conference in Dallas, Texas. At this event, Donald Trump spoke on Sunday and restated his claims that he won the 2020 elections and it was "stolen" from him although no evidence has shown that any form of fraudulent practices were involved during the elections.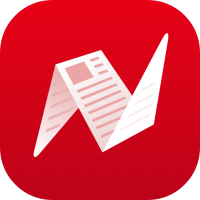 This is original content from NewsBreak's Creator Program. Join today to publish and share your own content.