Breaking the record as the tropics fastest moving hurricane and the earliest fifth named storm in the world, storm Elsa has now been spotted in Florida.
Miami based US National Center at 11691 S.W 17th street, Miami, Florida had on Tuesday July 6, 2021 warned that the tropical storm was getting stronger and was likely to become a hurricane soon before making landfall along the northern gulf coast.
Stating that although the environment was not conducive enough for significant strengthening before it landed, the National Hurricane Center representative mentioned that it needed only a slight increase in intensity to result in storm Elsa becoming a hurricane in an advisory.
As at 8am on Tuesday morning, it was said to have emerged off the north coast of Cuba with a maximum sustained wind of 60mph and was moving west northwest at 10mph.
Governor Ron DeSantis at an early morning press on Tuesday urged residents to anticipate and hope for the best as the storm Elsa tore down the west.
"It's important that we as Floridians do not focus on just the cone. Impacts are well expected outside that area and seeing how the storm is, it is extremely asymmetrical to the east right now" he stated at the press conference.
Present at the Tuesday's press conference was Florida's division of emergency management director, Kevin Guthrie who briefed the press and made mention of deploying about six thousand workers and two thousand Florida national guardsmen should they be needed.
That being said, he added that they were stationed in Orlando as at the time pushing out commodities from warehouses. 
All hands have been on deck as Spectrum News 13 meteorologist Maureen McCann noted that although storm Elsa projected path was mainly devoid of most of central Florida, the region could still feel the impact from the storm.
As of Tuesday July 6, 2021, a United States air force reconnaissance was temporarily aborted due to the bad weather and would commence as soon as everywhere was clear.
"Much of north and central Florida have experienced above normal rainfalls over the past two weeks which will increase the likelihood of flash flooding conditions with the anticipated heavy rain" said governor Ron DeSantis.
As of 2am on Wednesday July 7,2021,  the National Hurricane Center at 11691 S.W 17th street, Miami, Florida had announced that the storm Elsa was showing possible signs of being just a storm, but everyone should be quite observant and at alert.
Sustaining maximum winds of 70mph at the time, storm Elsa was announced to be moving towards the north at 14mph with a storm about 60 miles west of Tampa in Florida.
The Tampa area, said to be extremely vulnerable to the storm surge because the offshore waters and Tampa bay are quite low has been busy with free sandbags being handed out at different locations and a limited number of storm shelters prepared in at least four counties although no evacuation has been made.
A tornado watch has however been placed in surrounding counties such as Osceola, Orange, Polk And Lake Counties alongside a tornado warning from 1.15am to 1.30am on Wednesday morning.
The National Hurricane Center made mention of stronger guts to well above tropical storm force that will most likely be across Lake County.
  It has been predicted on forecast track to move near or over parts of west coast of Florida and to make landfall along the North Florida Gulf Coast moving across the southeastern United States through Thursday July 8, 2021.
In events of these happenings, schools and other places have been shut down for the indigenes safety.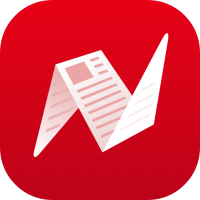 This is original content from NewsBreak's Creator Program. Join today to publish and share your own content.