It was all joy and fun at Aspen Center for Child Development, a nonprofit organization at 501 5th Ave, Longmont, CO, 80501, Colorado.
Alfie Kohn had said in 1982 that to take children seriously is to value who they are right now rather than adults in the making and we could not agree less.
Taking a tour and visiting on the welfare of the children, the organization with the mission of providing care that enhances the social, intellectual, physical and emotional wellbeing of children from all level income in and around Longmont community.
Created as a program of Outreach United Resources Center, Inc. (OUR), the center for child development has provided shelter and basic needs from children of 6 weeks to the age of 6 years since 1989 after which they became a licensed preschool.
Shortly after the Aspen Forum On Children And Families: Our Moment Is Now, a program that had held in early June virtually hosting innovative leaders that included parents, policymakers, researchers, philanthropist amid others, director of Aspen Center, Elizabeth Fannon had been interviewed on June 21, 2021 to tell the city more about the substantial work and how it was going presently.
"I'm really proud that we are able to meet the needs of the family and enroll not just based on family income but also because a part of our mission is to support all families who want and deserve early care and education for their child and it is definitely a right to have high quality education" Elizabeth Fannon had told the press.
When asked how the center maintained its high rating, she had revealed that it was through many play based programs. 
"We incorporate the natural world into education for our preschoolers" she said.
Expatiating on what she had earlier stated, she added that the natural objects served as open learning devices and could be incorporated into the aspen center's STEAM program, a program in the center that is based on science, technology, engineering, arts and mathematics.
Children at Aspen Center are taught the basic things of life and more, emerging as outstanding kids as they are trained to explore the extraordinary.
They are taught to grow fruits, and vegetables in their garden with assistance from the Boulder County Farm To Early Care And Education program that supports young kids and organization when it comes to anything related to cultivation of any kind.
Elizabeth Fannon of Aspen Center For Child Development at 501 5th Ave, Longmont, CO, 80501, Colorado had also said to the press that before the pandemic, the children were taught cooking and nutrition with fruits and vegetables and now use the produce for drawing still life. "It is all about letting children be a part of the decisions made in their lives" she added.
The Aspen Center focuses on teachers to children ratioss to assist in building relationships with their care takers and peers. The director also in her statement had explained how the arrangements to assist achieve their goals stating that the smaller the group, the younger the child leaving the ratio of caretakers to infants one to three.
Implementing the idea that there is more than one way to think, the goal of the center is to let children know there was more than just a perception to thoughts and views.
However, caretakers are never left out as provision is made for those willing to further their education and receive master's degree in a year due to the partnership the center has with the University of Colorado.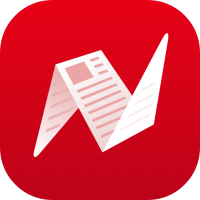 This is original content from NewsBreak's Creator Program. Join today to publish and share your own content.