Her Excellency, Governor Kay Ivey had made the announcement on June 22, 2021 explaining that the first large scale facility was to be brought into the city and was also known to be the first of its kind in the United States.
She had mentioned that the west water resources and Alabama graphite plant was to be supplying a key component for the next generation of electrically powered vehicles.
The graphite plant has been said to be built in Kelly ton, near the Lake Martin Regional Industrial Park located on highway 280, 1675 Cherokee road, Alexander City, AL35010.
Lake Martin area economic development alliance executive director Chad Odom had said the announcement represented an essential development for the Lake Martin area to develop and expand in meaningful ways.
Highlighting the impact of the industrial project as changing the wage dynamics, supporting expansion of critical infrastructure and giving footholds into the next generation technology, he had stated that they were quite difficult to quantify.
Providing jobs for an estimate of a hundred people, the second phase of the project will be a total investment of about $124 million in constructing and equipping the graphite processing facility whilst making available hourly wages for those employed with an average of $21.15.
Graphite,is a key component in lithium ion batteries and conductivity enhancer for every type of batteries. As at now, United States rely on China graphite for batteries because of its advantages and hopes to be independent as soon as the construction of the graphite plant is completed.
"Whereas before our nation has been almost solely dependent on this important mineral from China as its primary source, it became evident we had to have that processing capability, and the investment and job creation that goes with it, so why not Alabama?" Greg Canfield, Alabama commerce secretary had mentioned.
The project is definitely prompt and indeed notable.
Again the governor, Kay Ivey went further saying, "not only has the United States government declared graphite as a critical component to our nation's economy and national security, but this plant will make Alabama the national leader in graphite production."
However the president of west water and CEO, Chris Jones mentioned that it would be the first battery graphite of its kind anywhere and was proud to bring it to Alabama.
The company officials not being left out earlier stated that the Alabama graphite would be using a process known as a proprietary process, one that is more environmentally friendly and sustainable than the hydrofluoric acid process used in china to purify the raw graphite and refine it into battery grade purity.
Alabama, home to four major auto plants and the ability to source precious materials in the state for batteries used in electric and hybrid vehicles will now be an enormous addition towards attracting other manufacturing jobs to the state.
Alabama serves as a great destination for the project as it complements the auto industries present and what automakers are doing. Mercedes and Hyundai have also announced major expansion projects that are specifically for the manufacturing of electric vehicles.
The safety of everyone is also guaranteed as the company in charge is committed to working in an environmentally safe place.
In addition to making Alabama home to the first large scale producer of refined graphite in the United States, there are plans to mine raw graphite as well in western Coosa County, at a location that will be known as Alabama graphite belt.
This will produce approximately 7,500 tons of battery grade graphite a year.
If you enjoyed this post and would love to view more like it, follow us today by clicking the button below!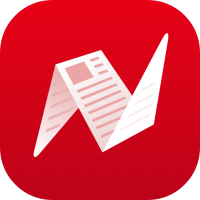 This is original content from NewsBreak's Creator Program. Join today to publish and share your own content.