Alaska sits on the northwest extremity of the US west coast,so this means that it's a bit physically separate from the rest of the states. But the 49th state is more than just its large size or its distance, it's one of the most beautiful places you can visit in the United States. With some of the biggest national parks and tallest icebergs, this state is home to wildlife, and fjords, so outdoor activities here are at an all time high, through out the year. Here five great places to visit when you go to Alaska.
1. Anchorage
Anchorage is Alaska's largest city, and it is a getaway to mountains and wilderness areas. Located in the south-central part of the state, it's perfect mix between urban and wild and best known for glaciers, trails, and wildlife. If you're not sure of what to do while you're here in Anchorage, try these: visit the Anchorage Museum which is Alaska's largest museum, go flightseeing and enjoy the best views of the city, take a day cruise, and see glaciers, head to the Alaska Wildlife Conservation Center or Alaska Zoo and spend some time with a moose or two, go whale watching while fishing for salmon at the Ship Creek.
2. Homer
Homer is a small town perched on the Kachemak Bay that's well known for coal mining and fishing. Homer proudly holds a few titles like the 'Halibut Fishing Capital of the World', 'the cosmic hamlet by the sea' and 'the end of the road'. There are a couple of amazingtourist attractions in idyllic town such as the Kachemak Bay State Park where you can get to learn the history of earthquakes, Alaska Islands and Ocean Visitor Center, Beer Creek Winery (enjoy a tour and of course complimentary wine tasting), Ptarmigan Arts (you can buy good art pieces from local artists at very reasonable prices) and the Seldovia Bay Ferry.
3. Juneau
This second largest city in the United States of America, the City and Borough of Juneau is also the capital city of the state of Alaska. So, trust me, Juneau is a big deal which is why you shouldn't leave Alaska without stopping by here. This city which is bordered on the east by Canada is known for a wide range of both sea and land wildlife. When you're in Juneau, these are places you shouldn't miss on your itinerary: the Tracy Arm Fjord, Nugget Falls which is adjacent to the Mendenhall Glacier, Mount Roberts Trail, AJ Mine Gastineau Mill Tour, and the Shrine of Theresa which is a Catholicmonument to Alaskan and Indian history.
4. Ketchikan
Ketchikan, famously referred to as Alaska's first city, faces the Inside Passage, which is a network of waterways and cruise route along the Alaska's south-eastern coast. It's best known for its pastoral scenery, salmon, and rich culture. If you want to see lots of plants and slugs and slime of course, head on to Alaska Rainforest Sanctuary. Beautiful historic buildings are piled up high in Creek Street, Misty Fjords National Monument has Alaska's most beautiful scenery, Totem Bight State Historical Park has a collection of authentic totem pole designs.
5. Sitka
This town is only accessible by air or sea, so if you choose the sea option, you're in for adventure already while going in and out of the town. Sitka is famous for fishing, both commercial and recreational as there are plenty of fresh water and saltwater sources to fish from. So, if you want to take a quiet and chill boys' trip, you know where you need to be. If you want to enjoy the views Sitka has to offer, you can take a quick drive to nearby hiking trail and go from there. You can also visit the Alaska Raptor Center, Fortress of the Bear, Sitka Sound Science Center and Starrigavan Recreation Area.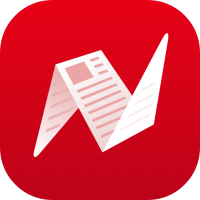 This is original content from NewsBreak's Creator Program. Join today to publish and share your own content.