Let's face it LA is a top destination spot for years and will probably remain so for ages. If we're being honest, it's not an underserved honour. The City of Angels as it is popularly called, is a thriving world-class city with everything you can possibly need to make for a perfect vacation. There are tons of stuff to do, things to see and places to be in Los Angeles. So, if you've not added it to your list of places to visit already, here are five reasons why you should visit LA.
The weather
Whether you have been to LA or not, pretty much everyone has heard about the perfect weather of LA. This is as a result of Mediterranean climate. It's pleasantly warm throughout the year even in winter. The weather makes it a perfect vacation spot all year round. You're sure to enjoy your break to the fullest because nothing stops you from enjoying your outdoor activities and even the indoor stuff. December being the coldest month has an average temperature overnight of 48.3°F and August, the warmest month hitting an average daytime temperature of 84.8°F. Trust me, it doesn't get any better than this.
Endless beaches
It would be a waste of the good weather if you're in Los Angeles and you do not spend at least one day swimming or just sitting in the sand and enjoying the warm sun. you can never run out of beaches in Los Angeles, in fact it has some of the best beaches in the US like Venice Beach, Santa Monica Beach and Long Beach Malibu Beach. If surfing is your thing, then you should grab your boards and hit Manhattan Beach, Hermosa Beach and Redondo Beach, Sunset Point Beach and Topanga Beach.
Nightlife
Night-time in LA is surely party time. If you want to let your hair down and have fun with your friend all night long, you're in the right place. You want to head to areas like Hollywood, Venice, Downtown and West Hollywood for some of the best spots. The best clubs in LA are Nightingale (West Hollywood), Exchange (Downtown), Black Hollywood, Gold Diggers and Avalon. If you want a more chill evening, get a tourist pass, climb up to Griffith observatory, take a stroll down Santa Monica pier or enjoy a Downtown Art Walk.
Celebrities
If there's one place, you're sure to run into your favourite celebrities, it's Los Angeles. LA is that city you're most likely to find celebrities around casually in the world and this is because a lot of them work here. Some of the best places to spot celebrities are Malibu, Hollywood, LAX Airport, Bel-air and West Hollywood. So, find your way to Soho House West Hollywood or Franklin Village and Petit Trois and if you're lucky you'll have lunch with Jennifer Lawrence or maybe Leonardo DiCaprio. And if you don't, trust me you'll still have a good time. LA knows how to deliver that. You should also go see the Hollywood Walk of FAME. If you don't get to see these celebrities, at least seeing their stars is not so bad.
Child friendly spots
When you're on a family vacation, sometimes it's difficult to find places that are suitable for kids to have their own fun. LA does not fall short in this area, there are many child friendly spots that would not be entirely boring to the adults as well, that way everyone is having their fun. Go to places like El Capitan Theatre, Kidspace Children's Museum, Los Angeles Zoo, Universal Studios Hollywood, The Wizarding World of Harry Potter, Knott' Berry Farm, Adventure City, Raging Waters and Pacific Park. Of course, you can also enjoy meals with your family at restaurants like The Front Yard, Sugar Factory and Malibu Farm Pier.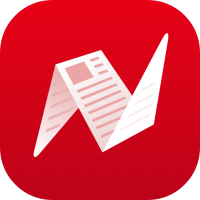 This is original content from NewsBreak's Creator Program. Join today to publish and share your own content.