Have you ever sat on that old chair in your house and just wandered in your thoughts? Thinking about all sorts of unrelated things and just imagining what could be.
The same thing happened to me a couple of days ago and I was just wondering what I would do if I were someone else. And that thought made me realize how many options I really had in life and how I could thrive on other paths.
This little experience I had by myself made me reach out to people on social media and give me their responses to these questions.
These are the three questions I asked.
If you could be someone else for a day,
· Who would you be?
· What would you do?
· Would you like to remain that person for the rest of your life?
Have fun listening to the responses of others and think about what your response to these questions would be as well.
Governor of the Central Bank
Yes, I would definitely like to remain the Governor of the central bank. Obviously not because I would be getting a lot of money (maybe because of that) but because I think there are certain financial policies that could be improved and some that could be scrapped out.
As an accountant, there are certain loopholes I think could be closed and other aspects that could be explored in the country.
Marketing Guru
I would create lots of billboards and rent them out to people so I could receive passive income for life. Since I'm already in the marketing industry, I think being a guru would allow me connect with lots of other influential people. And connections can really take you places where your skills can't.
No, I don't think I would like to remain a Marketing guru for the rest of my life. Simply because being a marketer means you have a really busy life and sometimes you don't get to spend time with your partner and kids.
So maybe for a week or month then I'm out. But I'd definitely be keeping the connections.
Professional Basketball player
I've always loved basketball but I'm pretty short. I thought I could be one of those people who break the limits and could be an amazing basketball player who's short. Sadly, things didn't work out that way. And I only play basketball on the weekends with family members.
What would I do? I would play basketball all the time. Every second of every day if I get the chance.
I would definitely love to be a professional basketball player for life. It's been my number one dream and being a coach isn't really my passion.
Makeup Artist
Do you know how hard it is to get your brows shaped right?
I've watched hundreds of Youtube videos and it's still not perfect so if I could be anything, it would be a makeup artist. My contours, my blending and highlights would be bomb. And I'd look so amazing.
The one thing I would do is get more quality products from the best suppliers in the industry.
Would I like to be a makeup artist for life?
Absolutely not. It's just for me to look pretty and feel good about myself for one day. That's it.
President of the United States
Did you see how prestigious it was when Joe Biden was sworn in? I felt so proud even if I wasn't the one getting sworn in, haha.
So being the president of the number 1 country in the whole world? Heck yes!
I would be set for life.
First thing I'd do is get all my friends and family set up in nice jobs. I know that sounds very selfish but it's what I'd personally do.
And while I can't be the President for the rest of my life, I'd be happy to fill the position for as long as possible.
The Father of my son
Being the CEO of a growing tech company, I spend about 30 hours a week working and I hardly ever see my son. Even on weekends. I love the company and I'm very passionate about tech but seeing my son's smile means the world to me.
What's the one thing I'd do? Spend time just playing with him, hearing him speak and doing all the things he loves to do.
Of course I'm the father of my son for life. But I don't think I want to spend every day playing with him because I have to put food on the table. And that means I have to work. So I wouldn't want to do that for life, in a sense.
A Bride
Been in the market for quite a while now sis. And I would definitely love to be a bride even for just a day. I've thought a lot about my dress and what the day would be like so that's my first option.
I'd look pretty, say my vows and smile for the cameras.
Yes, I would like to be a bride for life. Well, not necessarily a bride but a wife for the rest of my life.
I'm circling back to you now, amazing reader. If you could be someone else for a day, who would you be, what would you do and would you like to remain that person for the rest of your life?
I had so much fun interviewing people on Zoom and listening to their different answers. You would be really surprised to hear what interests people have and how their priorities differ. Share your answer in the comments so we can all have a great read.
P.S: if you want to have more posts like these at your fingertips, get the NewsBreak app today and follow me by clicking the button below!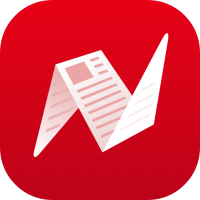 Don't foget to leave a comment :)