Jeff Bezos, the man who founded the company that started as an online bookstore and has expanded to a massive shopping and entertainment platform is to step down as Chief Executive officer later this year.
He's leaving the position which he has held for about 30 years to become the executive chairman of Amazon as the company announced yesterday
The position will be filled in the fall by Andy Jassy who manages the company's Cloud Computing Business.
Bezos mentions to his employees in an email that he is looking to focus on new initiatives and products in the works. He said he'd like to have more time to focus on interests outside of Amazon which includes Blue Origin, his space exploration company, Washington Post, the Day 1 Fund, the Bezos Earth Fund and other initiatives.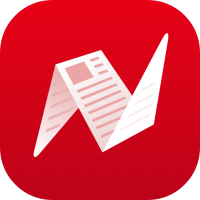 Of course, Jeff remains the company's largest shareholder and would have significant influence in the affairs of Amazon. In fact, the Chief Financial Officer says to reporters that Bezos isn't really going anywhere, there's just a restructuring of duties and responsibilities.
Currently employing over 1.3 million people, serving millions of customers and businesses, and widely recognized as one of the most successful companies in the world, managing Amazon is very time consuming and leaves almost no room to pay attention to any other thing.
Bezos from his much younger days had always been intrigued by invention. Building little things like alarms and feeding his fascination with computers. He moved on to study Electrical Engineering and Computer science in Princeton University and maintained the corporate lifestyle in several Wall Street Companies.
With its launch in 1995, Amazon gained popularity amongst several shoppers with its free and fast unique feature. It was an idea new in the market and exactly what the world needed at the time. It has since developed into an unparalled business model and the major online shopping site in the United States.
How did the company start?
Well, from the garage of Bezos and his now ex-wife, Mackenzie Scott.
Jeff quit his job at D.E Shaw to start an online business, the direction and of the business and products to be sold he had no idea of.
He quickly determined that an online bookstore would resonate with consumers and eventually launched the first e-reader that again, became a winner with customers. The Echo listening device also gave rise to the common sight of voice assistants in households, in a way.
The compnay has now gone far beyond selling paperbacks. Amazon now owns a grocery chain, produces movies, and creates sofas. Word ahs even gone around that there are plans to send satellites into space to beam internet service to Earth.
Since the effects of the pandemic, the company has proven to be one of the most valuable to people in the world and is worth about $1.7 trillion.
Unlike several other companies that had to downsize, Amazon thrived and flourished during the pandemic because it was positioned as just the right solution to keep people in their houses while getting them the supplies they need.
The same Tuesday that the company announced Bezos' stepping down, Amazon reported making a record profit in the last three months of 2020, and its quarterly revenue shot past $100 billion for the first time ever.
Obviously, Bezos is much richer than ever in spite of the divorce with his wife which he announced in a tweet in 2019 that cost him about $40 billion at the time. His stake in Amazon is worth about $180 billion, making him one of the world's richest people.
Jeff stayed behind the scenes for the most part of his time as CEO. He recently began to show up in the limelight and could be spotted sometimes at movie premieres or Hollywood parties.
Bezos announced a $10-billion program of donations aimed at combating climate change in November and has contributed notably to causes that bring no financial addition to his business or net worth.
The same goes for Mackenzie, Bezos' wife who has also devoted time to philanthropism, giving away $4.2 billion to food banks and other organizations in a four-month period last year. Mackenzie has publicly pledged to give half her fortune to charitable events and causes.
Amazon again remains one of the last of the remarkable tech giants whose founders are CEO's.
Microsoft- Bill Gates was CEO until 2000, maintained a day to day administrative role in Microsoft until 2008 and served as Chairman till 2014. Now he focuses on philanthropy as he has quit the board entirely.
Google- Co-founders, Larry Page and Sergey Brin, stepped down from their executive positions in Alphabet, the parent company in 2019.
Oracle- Larry Ellison relinquished his position as CEO in 2014.
Ebay- Pierre Omidyar remained chairman until 2015
Some companies that still have the position of founder and CEO in one person are the likes of
Facebook- Mark Zuckerberg who started the company in 2004 holds this position till date.
Netflix- Although still fairly new compared to the other giants, Reed Hastings pioneered mass binge viewing and streaming of movies which is gold at this time in the world.
The scrutiny that Amazon has received as the company grows however, doesn't go unnoticed. And the same can be said for other tech giants who have enjoyed light regulations in the past.
Now, word has it that the company might be required to break up as a report by the House Judiciary Committee in October concluded. New regulations will most likely make it harder for Amazon and similar companies to acquire companies.
Drawing from facts and all things that are certain,
'Amazon couldn't be better positioned for the future. We are firing on all cylinders, just as the world needs us to. We have things in the pipeline that will continue to astonish'
As Jeff Bezos rightly said in his recent email to staff.
Bezos' replacement, Andy Jassy has been in the company for a very long time, having worked in Amazon since 1997. The cloud-computing business he runs powers video-streaming site Netflix and many other companies, and it has become Amazon's most profitable business.
But he will also face many challenges as the soon to be CEO
"Amazon's size makes some industries uncomfortable, some governments uncomfortable, and Andy Jassy will have to deal with the consequences," Anderson said.
His new leadership will have to manage and maybe fight in the new post-pandemic world.