PHOENIX, AZ — Calling all art enthusiasts! Downtown Phoenix's Roosevelt Row Arts District (popularly known as RoRo) is the creative hub of the region and a place that celebrates arts and culture in a variety of forms. Creatives and artisans from every field – from culinary to crafts, musicians to poets, designers to street artists – inhabit Roosevelt Row. There are public art installations, live music performances, art galleries, eclectic boutiques, and independent businesses in the area. Roosevelt Row has evolved into a prime creative district as a result of its exponential growth.
Over the past 15 years, Roosevelt Row Creative Communities has been an advocate for artists, promoting the arts in our community and participating in community events such as First Friday and Chile Pepper Festival, to name a few. Over the years, they have emphasized stories and the important work of local artists in the area. A city that is growing has to provide artists of all backgrounds with a place where they can create, perform and exhibit their work. To achieve this, they emphasize community partnerships that support local artists, help identify spaces where artists can produce and sell their work, serve as an example for higher-paying wages for artists, and encourage local community members to participate. With spaces like the Roosevelt Row Welcome Center, the Evolve Gallery, pop-up markets for local artisans, and promoting local businesses in the area, the aim is to make Roosevelt Row a diverse district where people from all walks of life are welcomed.
This is one of Phoenix's most walkable, creative districts, and many locals love it. In Roosevelt Row, there is a feeling of community that every resident has created. It's a hub for urban seekers and creatives.
As the urban heart of downtown Phoenix, Roosevelt Row is rapidly growing. There are local restaurants, galleries, boutiques, cafes, murals, and pop-up parks there as well as arts and cultural events. Check out their website to learn about upcoming events!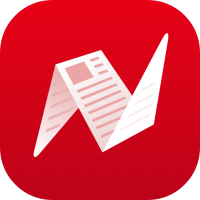 This is original content from NewsBreak's Creator Program. Join today to publish and share your own content.