PHOENIX, AZ - On August 20, 2020, Ramen Kagawa launched on the southwest corner of First Avenue and Monroe Street, bringing Japanese comfort cuisine to the Valley.
Ramen Kagawa is next to Harumi Sushi and a few doors down from a recently closed ramen business on First Avenue, just a block south of the light rail station at Van Buren. That's most likely coincidental, but it does provide the restaurant with a good gap to occupy, replacing a sort of cuisine that had gone missing in the central business sector while complementing but not competing with the nearby sushi restaurant. The two unconnected eateries are located on the same street and serve different types of Japanese cuisine.
The restaurant has a huge terrace in front of it. With concrete floors and minimal décor, the interior has a simple, almost industrial vibe. Two rows of tiny tables are separated by a central high-top community table. The format offers full service for those who dine in. Orders for takeout are taken at a counter in front of the restaurant's kitchen.
The emphasis here is on ramen, as the name implies. Nevertheless, there are some tasty appetizers to share and savor while you wait for your noodles. Popular fried appetizers include crispy gyoza filled with minced pork and boneless pieces of karaage, Japanese fried chicken, while ubiquitous edamame serves as a lighter and simpler precursor to noodles. Takoyaki, a type of pancake packed with chewy pieces of octopus, is also on the menu.
The carefully chosen beer collection features Japanese craftsmanship as well as some newer labels. Kizakura Kyoto Matcha IPA, Tokyo Black Porter, and Hitachino White Ale are just a handful of the beers available. Sapporo is another option if you're bored.
Try sake if you want something sweeter. The traditional Japanese alcoholic beverage is created from fermented rice and is frequently referred to as wine. The menu has four sakes, ranging from the sweet and creamy Kikusui Funaguchi to the light and dry Dassai 45.
The restaurant is open from 11 a.m. - 3 p.m. and 5 p.m. - 9 p.m., Tuesday through Sunday.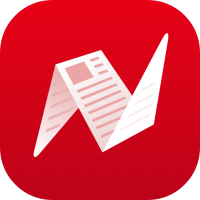 This is original content from NewsBreak's Creator Program. Join today to publish and share your own content.