SCOTTSDALE, AZ - With only approximately 8 inches of rain per year and an average temperature of 85 degrees, farming in Scottsdale and the surrounding area can be challenging. However, those obstacles didn't stop Bob McClendon from starting his farm in 1968.
"I've had a lot of different careers, and this is the most challenging one because I'm never winning...I've always got a challenge: a dry, arid climate," said McClendon.
McClendon credits his love of gardening to his grandmother, who showed him how to sprout seeds between damp paper towels when he was a child. He didn't start growing his own plants in a greenhouse until he was in college, while he was doing research for the United States Department of Agriculture (USDA).
Since then, he'd been hooked. He started with a one-acre garden, which grew to two acres and included citrus and dates. He gradually added vegetables, other fruits, and bees to his honey production. The garden grew from five to ten to twenty-five acres, with McClendon subsequently adding a second 68-acre area.
Initially, McClendon intended to utilize the garden for his own enjoyment, but as he expanded, his wife recommended selling the surplus, and McClendon became a regular at the Town & Country Farmers Market.
At the market, he later met Chris Bianco, owner of Pizzeria Bianco. When Bianco's produce supplier went out of business, he asked McClendon if he could help. Thanks to the quality of his produce, he soon found himself providing produce not only to Bianco but to more than 80 restaurants around Arizona, including Binkley's Restaurant, LON's at The Hermosa Inn, FnB, and Mowry & Cotton at The Phoenician.
Every spring and fall, McClendon can be found talking to residents and tourists at Scottsdale's Old Town Farmers Market, answering questions ranging from gardening to cooking.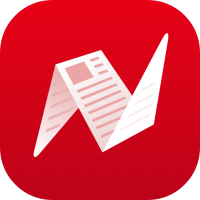 This is original content from NewsBreak's Creator Program. Join today to publish and share your own content.