PHOENIX, AZ - To educate children about the negative impact of littering on the environment, the Arizona Department of Transportation is taking trash talk to a whole new level by creating a litterbug name decoder game that could be printed on their website.
Littering is both impolite and harmful to the environment. Those observed throwing, dumping, and shoving cigarette butts and fast-food wrappers anywhere other than where they belong—in a proper garbage receptacle—earn the moniker "litterbug."
Every year, Adopt a Highway volunteers gather tons of garbage along Arizona's scenic roads. Since no one likes to witness trash thrown from cars or escape from a truck bed, ADOT created a fun interactive activity for children to help them learn that littering is a serious business.
The Trash Talk name decoder game consists of a combination of trash-related terms and some fresh and unique fun words. It's a fun activity to do with relatives and friends who aren't offended by a little trash talk.
In addition, report a litterbug if you see one. Litter.az.gov is a website run by the Arizona Department of Transportation that educates the public about the laws and negative consequences of littering. The officers will send a letter to the vehicle owner when you report someone, informing them that litter may have been thrown from their vehicle.
It's important to remind them of litter's harmful impact and the cost of removing trash and unsecured loads from roadways. Littering can also lead to a fine of $500 if law enforcement catches the litterbugs.
Visit these websites if you want to help decrease litter in your community: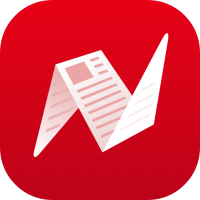 This is original content from NewsBreak's Creator Program. Join today to publish and share your own content.