PHOENIX, AZ — If you're looking for a fine dining place to spend your evening, take a look at the Wrigley Mansion. The breathtaking landmark was originally built in 1932 by chewing gum magnate William Wrigley Jr. as a gift to his beloved wife, Ada. From The Mansion's vantage point on top of a hill, it offers some of the best views in Phoenix, showcasing the city below and the mountains beyond. Its architecture incorporates elements of Spanish, Monterey California, and Mediterranean styles. Many of the original tiles, which were transported by donkey from Wrigley's factory on Catalina Island, remain in The Mansion.
It has been sold several times since 1973, when the Wrigley family sold it. Geordie Hormel and his wife, Jamie, purchased the property in 1992, as Phoenix was preparing to demolish it to build condos. They restored it together with the intention of sharing its inherent magic with the world. In 2021, extensive renovations were completed at the Wrigley Mansion, which is now a premier venue for fine dining, weddings, and special events. In addition to Geordie's Restaurant and Lounge, there is Jamie's Wine Bar and Christopher's at Wrigley Mansion. Chef de Cuisine Ashley Goddard and her team make sure that Geordie's kitchen serves tasty, beautiful dishes to satisfy every palate.
CEO and Sommelier Paola Embry oversees an outstanding wine program that garners Wine Spectator's prestigious "Best of Award of Excellence" awards as well as Wine Enthusiast's "America's Best 100 Wine Restaurants" accolades. A delicious bar menu to go along with happy hour is available at Wrigley Mansions, as well as tours, lunch, dinner, and Sunday brunch. There are a number of newly remodeled rooms that were once the private quarters of the Wrigley family that can be reserved for private dining. Christopher's at the Wrigley Mansion opened in 2021 in an adjacent all-glass building. With Chef Christopher Gross serving you, those who are cooking your food, your meal is served by James Beard Award-winning chefs. On certain days of the week, you can choose from an 8-course tasting menu, Christopher's Classics, or a bistrot lunch. Throughout the city and mountains are the works of many local artisans, which help to highlight the incredible view.
Feeling fancy? Give them a call at 602.955.4079.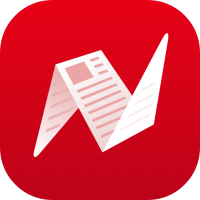 This is original content from NewsBreak's Creator Program. Join today to publish and share your own content.