PHOENIX, AZ — Guests from all around the world have been inspired and motivated by the Phoenix Zoo's programs to preserve the natural world since 1962. It's a distinctive, fun-filled destination that is nestled on 125 acres within beautiful Papago Park. It has over 3,000 animals, including Bornean orangutans, Asian elephants, Sumatran tigers, Komodo dragons, Masai giraffes, and more. The entire family will enjoy the outdoor cafés, shops, lush gardens, waterscapes, and up-close animal encounters such as Stingray Bay and Camel Rides. Other highlights include the Safari Cruiser and the Endangered Species Carousel.
Since 1962, the zoo has welcomed more than 43 million guests (it was called the Maytag Zoo at that time), fulfilling its mission of inspiring people and motivating them to care for the natural world. With Operation Oryx, one of the world's most successful global wildlife conservation programs, it has contributed greatly to the field of conservation science. It set the stage for subsequent successful Phoenix Zoo conservation initiatives involving Black-footed ferrets, Chiricahua leopard frogs, narrow-headed gartersnakes, thick-billed parrots, Mexican wolves, etc.
The perfect weekend destination for families, it's located at 455 North Galvin Parkway Phoenix, Arizona 85008. Ticket admissions are ​​$29.95 for adults (aged 14 and above) and $19.95 for children. In 1963, the Phoenix Zoo changed its name to encourage community involvement, but the early years of the zoo remained a financial struggle. Since the zoo is non-profit, it relies solely on admissions, memberships, donations, and sponsorships to continue conservation initiatives, educational programs, and animal care. You can donate on their website. For more information, visit phoenixzoo.org.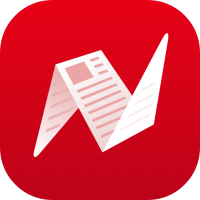 This is original content from NewsBreak's Creator Program. Join today to publish and share your own content.