PHOENIX, AZ — You probably won't find a hip flask laying around this place (or will you?), but instead delicious barbecues. The Phoenix Bootleggers is located just east of the SR-51 on Shea Blvd and the Scottsdale Bootleggers is right off of Scottsdale Road in Old Town on 1st Street just south of Indian School Road. Both stores share the same menu, but we're going to focus on the Phoenix location.
The Phoenix Bootleggers serves various menus, ranging from starters, salads, sandwiches, tacos, entrées, sides, and desserts. Pretty standard stuff. So, what's special about this place?
One reviewer by the name KathrynO50 on TripAdvisor said, "From the moment we walked in, I knew this place is something special. The decor is very nice inside and perfectly "southwestern casual" with beautiful lights and flowers. But the real winner is the food. Wow! I had a wedge salad that was one of the best I've ever had, and my husband's burger and fries lived up to his high expectations. My son loved his food, as well. Though we went on a Tuesday night, service was wonderful all around. Looking forward to returning with friends and family!"
Another TripAdvisor user, Lin430, loved the brisket, "We love smoked meat. Just arrived from New York and found Bootleggers. Wings ate delicious. Brisket doesn't need a knife. Smoked prime rib was melt in your mouth. Friendly and efficient service. No negatives."
Brisket was what user emmdeeceee loved, as well, "Awesome lunch at Bootleggers. Brisket and sausage were excellent and coleslaw / tortillas to eat it with were delicious. Sides also very good, sweet potato fries and mac and cheese I'd highly recommend. Service was good. Highly recommend if you're in Old Town Scottsdale!"
So, if Frasher's has ribs, Bootleggers sure has briskets! Have a taste yourself at 3375 E Shea Blvd. Phoenix, AZ 85028. Call (602) 996-4228 or visit their website for more information and reservations.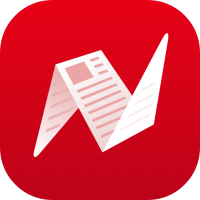 This is original content from NewsBreak's Creator Program. Join today to publish and share your own content.