PHOENIX, AZ — The location in Phoenix is not to be missed if you're in the market for grilled food like me! Little Miss BBQ strives to offer the best of Central Texas-style barbecue while being the perfect addition to your day. The meat is smoked in smokers that were specially designed with years of experience to create amazing barbecue using AZ white oak, pecan, pistachio, and mesquite firewood. Their beef is sourced from a single rancher who we believe produces the best tasting beef in the US. In addition to Little Miss BBQ's unique seasoning techniques, simple smokers, and clean burning flames, it's their mission to highlight the high-quality beef, turkey, and pork without obscuring it with crazy sauces and weird flavors.
For simplicity, Little Miss BBQ offers plates and sandwiches as well as meat market-style barbecue, which is deli-style (perfect if you love your deli). The line and service move a little slower this way, but it's an exciting process and is an experience in and of itself. Seeing your meat being sliced in front of you by the experts is nothing to scoff at!
Little Miss BBQ is a small, but an awesome place and the staff could not have been nicer! They serve excellent pulled pork and ribs, potato salad, coleslaw, and pickles. There are three great sauces to choose from. You'll miss it if you don't use your GPS, so try it!
Guests agreed that their brisket is mouth-watering, and the jalapeño cheese grits are to die for. For those who want it, pecan pie is also served there.
For memberships, menus, and pre-orders, visit their website.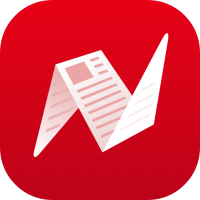 This is original content from NewsBreak's Creator Program. Join today to publish and share your own content.