PEORIA, AZ — Whether you realize it or not, summer is almost over and fall awaits us in September. Like last year, there is going to be pumpkin fever everywhere, from decoration to pumpkin-flavored food and drinks.
There are several places in Peoria offering delicious drinks that not only use pumpkin spice but also use apples, honey, and warm spices. Here are a few places you can visit to enjoy the fall beverages.
- Well Coffee Co.
27035 Black Rock Blvd, Peoria, AZ 85383 | (623) 401-9703
Established in August 2019, Well Coffee Co. is a coffee shop located in WestWing. They offer classics espresso-based beverages, like cappuccinos, lattes, and macchiatos.
In fall, they serve traditional Pumpkin Caramel Latte with a twist. The latte is created using pureed USA-grown pumpkin combined with spices, local Arizona honey, homemade caramel and topped with nutmeg.
If you are not a fan of pumpkin-flavored drinks, they also serve non-traditional Turmeric Latte. This latte is both vegan and keto-approved. The drink is made with turmeric combined with a monk fruit sweetener along with other spices, including ginger, and cinnamon.
- Union Coffee Co.
6750 W. Thunderbird Rd. Suite B109 Peoria, AZ | (602) 603-2786
Founded in 2017, Union Coffee Co. has extensive beverages menu, from classic coffees, to cold brew, to hot and iced teas. The coffee shop roast all of their coffees in house to give you the freshest beans possible.
They serve Apple Spiced Latte during fall, this unique latte is made using espresso based blend combined with apple syrup and cinnamon. They claim it's like drinking an apple pie. Apple Spiced Latte can be enjoyed iced or hot.
They also serve non-traditional version of Honey Nutmeg Latte. This drink is made with warm nutmeg combined with sweet honey. This combination created a unique blend of sweet and spicy.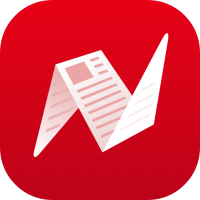 This is original content from NewsBreak's Creator Program. Join today to publish and share your own content.