PHOENIX, AZ – Driving a supercar shall be a dream for most people, may include you. Put its pedals to the fullest and feeling the thrill of speeding through the racetracks gives an unforgettable experience. You may not be dreaming anymore, as Racing Adventures has it for you in Phoenix.
Serving in the motorsports business for over 35 years, Racing Adventures lets you do laps through Arizona Motorsports Park at 5402 W Camelback Rd, Litchfield Park, with guides from professional drivers to make the most of your driving experience.
Corvette, Ferrari, Lamborghini, Porsche, and many collections of supercars are waiting for you to drive. You can even feel the hands-on experience on the American legendary Le Mans winner, the Ford GT40, as well as many American supercars on the track.
Those supercars have a wide range of prices, from a 3-lap to a 6-lap drive. You can also save your penny by choosing packages in which you can drive up to four different cars for the price of three. The company provides insurance for its supercars to not make you worry during your pace on the track.
Before starting your track day, you will have a 15-minute welcome session to introduce you to the basics of the track. Then, the chief instructor will take you to familiarize yourself with the track, including tips on car placements, racing lines, braking lines, and many more.
And most importantly, you will get your turn to handle the steering wheel and do laps with the instructor on the passenger seat. After that, Racing Adventure will take a picture of you with the supercar you drove at no cost.
So, book your track dates and drive your dream to the fullest!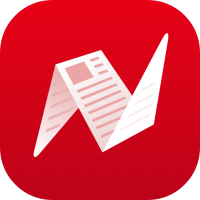 This is original content from NewsBreak's Creator Program. Join today to publish and share your own content.