PHOENIX, AZ - University of Arizona researchers have recently released a study related to relaxation for grief and bereavement. The study was released earlier this month in the Journal of Consulting and Clinical Psychology.
Mary Frances O'Connor, an associate professor of psychology and the senior author together with her lead study author, Lindsey Knowles, has been conducting the research in O'Connor's lab. The research studied two methods of grief treatment including one that focuses on the mind and one that focuses on the body.
The participants were from 95 widows and widowers whose spouses were passed away in the last six months until two years from the beginning of the study. The participants are divided into three groups. One group went through mindfulness training for about six weeks, while the other went through guided progressive muscle relaxations sessions. The last one is where participants were designated to not getting any treatment as a control group.
The results show that the progressive muscle relaxations work better than the mindfulness training although both trainings show improvement towards participants' grief relief. Regarding the results, O'Connor said that, "what surprised us was that the ability to focus on the body and really relax the body turned out to be incredibly important in helping people adjust."
Knowles added that the main difference between both methods is that the mindfulness training is only about how a person learns how to live the present day without any effort to change the conditions while putting a non-judgmental and sympathetic behavior to life.
Meanwhile, the progressive muscle relaxations are all about the effort to adapt the body to the present day and make the body feel better. Knowles also added that she was surprised that the muscle relaxation method surpassed the control group, not the mindfulness one.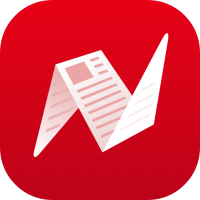 This is original content from NewsBreak's Creator Program. Join today to publish and share your own content.