PHOENIX, AZ — Some people consider Phoenix to be a city with a troubled history and a unique modern culture. One company called the Phoenix Ghosts offers their very own Phoenix Ghost tour. They promise that on the Phoenix Ghost tour, participants will learn about the city's history as well as hear bone-chilling stories of some of the most well-known spirits and legends that downtown has to offer. Interested? Read on.
What makes Phoenix the way it is today? There are many legends associated with the Superstition Mountains, which were formed 18 million years ago by volcanic activity. Most people are familiar with the Lost Dutchman story, but the Apache believed that the peaks of this range were portals to the underworld. As a result, they attributed the dust storms that pass through the valley during its infamous "second summer" to this entryway. A Vanished Civilization, The Hohokams, appear suddenly in the historical records, bringing with them an irrigation system for agriculture and a highly skilled workforce. Hohokams lived in sedentary villages and may have occupied parts of Arizona as early as 2,000 B.C. Then they suddenly vanished, their entire civilization migrating out of the valley and leaving behind only the monuments and irrigation canals of a once sprawling and mercantile culture. They suddenly disappeared from the archaeological record after their population plummeted. How did this civilization that existed centuries before European settlements die out? A lot of historic sites in Phoenix were destroyed over the years due to urban renewal and skyscrapers. Phoenix is a city that has endured severe growth pains over the years.
The entire city of Phoenix is built on ruins from ancient times. Many believe there is increased paranormal activity in Phoenix as a result of the constant destruction and rebirth, as the ground is broken or their original homes destroyed, disrupting spirits from their rest. With its rich history, Phoenix may very well host a slew of paranormal forces, ones you might encounter on your tour should you be brave enough!
For more information and bookings, click here.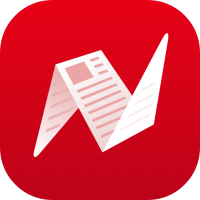 This is original content from NewsBreak's Creator Program. Join today to publish and share your own content.