PHOENIX, AZ - On Monday, August 16, Governor Doug Ducey took steps to defend Arizonans from local vaccine mandates and guarantee that people working for a local government can take COVID-19 related sick leave.
Governor Ducey encouraged all Arizonans to receive the vaccination since it's safe, effective, and free. However, he believes getting vaccinated is a personal decision. Thus, people shouldn't discriminate against anyone who is not vaccinated.
The Executive Order was issued as an effort to let Arizonans keep their freedom to choose what's best for their health and not be limited by excessive mandates.
According to the order, any official from a county, city, town, or political subdivision who implements a vaccine mandate is violating the A.R.S. 36-114 and 36-148.
Individuals who are forced to take the vaccine can take legal action due to the violations of their rights under Arizona law and the infringements are punishable as a class 3 misdemeanour.
In addition, Governor Ducey also stated that the Fair Wages and Healthy Families Act would be violated if the county, city, or political authority failed to give earned sick leave due to COVID-19 exposure.
Employees who are a risk to the community's public health are entitled to earned paid sick leave. This involves quarantining anyone who has been exposed to COVID-19, whether or not they have been vaccinated.
The issued order is in accordance with Senate Bill 1824, which was signed into law by Governor Jan Brewer on June 30, and Arizona Revised Statute 36-787, which gives no power to a city, town, or county to impose vaccine requirements.
The rights obtained by-law under this legislation apply to any activity conducted by a county, city, town, or political subdivision since June 30, 2021, due to their consistency with existing Arizona law.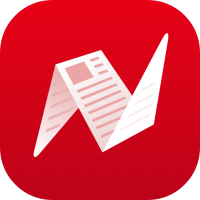 This is original content from NewsBreak's Creator Program. Join today to publish and share your own content.