SCOTTSDALE, AZ — This monsoon season in Arizona won't be over yet until the end of September. Data from the National Weather Service shows that this year's monsoon pours rain more than the accumulation of two previous monsoons. It is around 1.67 inches of rain for July only, said the Sky Harbor Airport's official gauge, making it the wettest monsoon since 2013.
The Manager of Scottsdale Emergency, Troy Lutrick, said, "Before storms hit, have items on hand and ready to go, including ones that protect your property from flooding." Lutrick added that being prepared is the main key to keep yourself safe during this season.
Regarding this season that also increases the risk of flood, the City of Scottsdale provides sand and sandbags for residents. This leads to higher demands during storms and no guarantee that the City could constantly provide both sand and sandbags.
In this case, the City suggests looking for other sandbag alternatives such as flood diversion tubes. The tubes could be used to substitute sandbags by blocking floodwaters as well. They are relatively easy to apply and lighter when empty as well as easier to get, more convenient, and have the same effectiveness as sandbags. Other alternatives could be portable flood fence barriers and water-absorbent cushions.
The City encourages its citizens to seek those alternatives especially in areas that are more likely to be flooded during storm seasons. Those alternatives could be bought at local hardware stores or online shopping. Other safety tips and updates regarding monsoon and sandbags availability could be accessed here https://www.scottsdaleaz.gov/news/monsoon-2021-be-prepared. Citizens can also follow the City of Scottsdale's official Twitter account @ScottsdaleAZgov https://twitter.com/scottsdaleazgov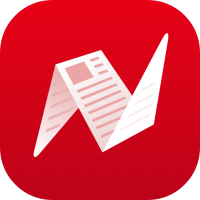 This is original content from NewsBreak's Creator Program. Join today to publish and share your own content.