PINAL COUNTY, AZ - Sand and sandbags are provided by Pinal County Public Works across the county to help residents prepare for floods during the monsoon season.
Arizona's renowned monsoon season occurs every year from the middle of June until the end of September. As air currents bring in fresh moisture from the south during this period of shifting weather patterns, the typically dry air becomes thick and humid.
Flash floods are more likely to occur during the monsoon months. For individuals who are new or unprepared for them, floods may be unexpected and deadly.
Residents may pick up their package at the following locations and times:
1) Hours of Operation: 5:30 a.m. to 4 p.m.
Hidden Valley Maintenance Area - 43910 W. Meadowview Rd., Maricopa, Az 85138
Riverside Maintenance Area - 54970 E. Florence-Kelvin Hwy, Kearny, Az 85137
Oracle Maintenance Area - 1410 N.Justice Dr. Oracle, AZ 85623
2) Hours of Operations: 5 or 5:30 a.m. to 3:30 p.m.
Apache Junction Maintenance Area - 305 E. Superstition Blvd, Apache Junction, Az 85119
Arizona City Maintenance Area - 7945 W. Battaglia Dr., Arizona City, Az 85123
Casa Grande Maintenance Area - 22539 W. Peters Rd., Casa Grande, Az 85193
San Tan Maintenance Area - 3535 E. Hunt Hwy, San Tan Valley, Az 85143
3) Hours of Operation: 7 a.m. to 2 p.m.
Waste Tire - 12725 E. Adamsville Rd., Florence, Az 85132
For after-hours picking, you can go to the Pinal County Sheriff's location at 971 Jason Lopez Circle, Florence, Az 85132.
Keep in mind to bring your own shovel to load the sands to the bags that have been provided. The county only permitted up to 25 sandbags per residence. However, if you live in low-lying regions near the Big Horn Fire, you can fill up to 50 sandbags per home.
Follow the link for more sandbag information.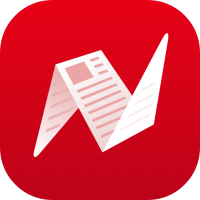 This is original content from NewsBreak's Creator Program. Join today to publish and share your own content.